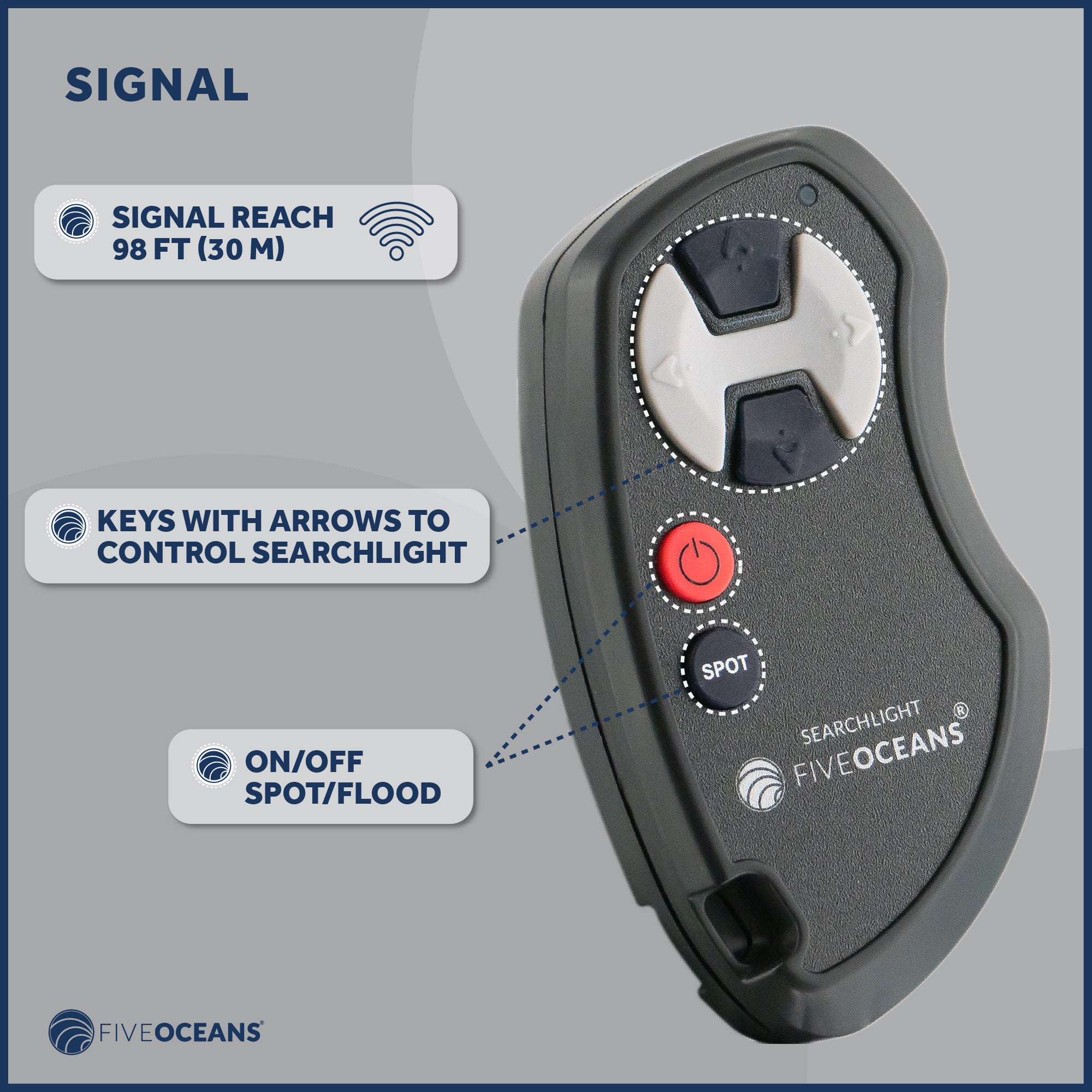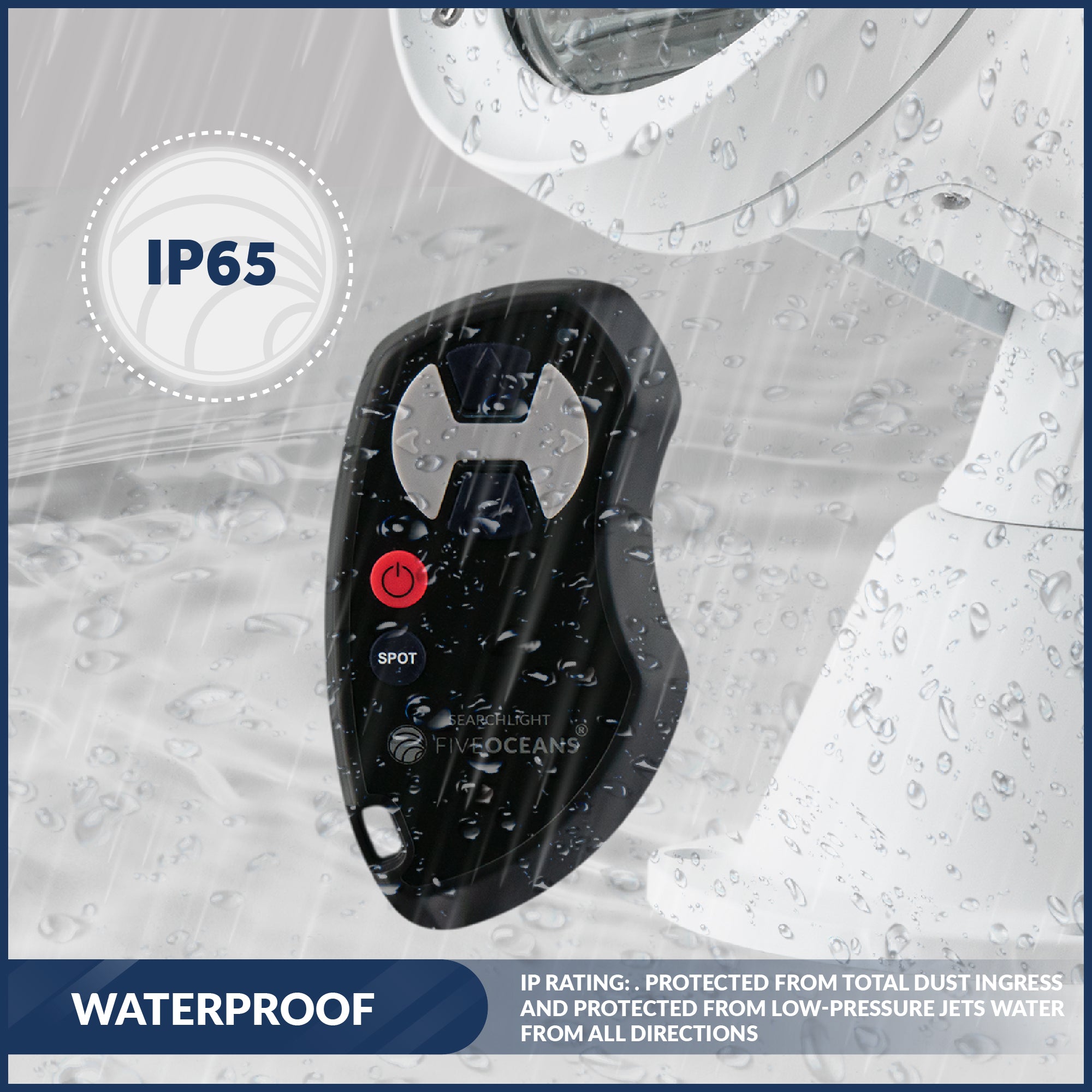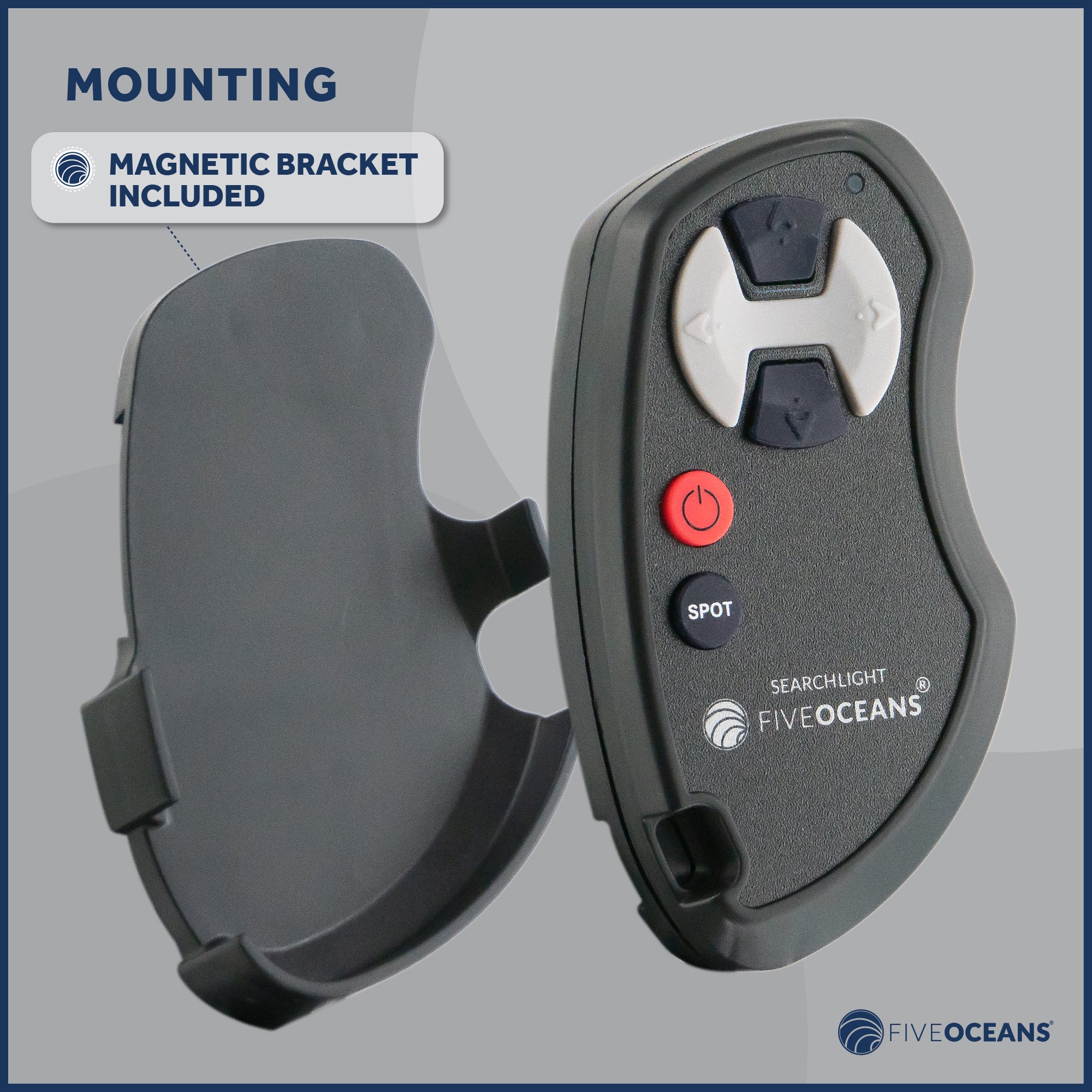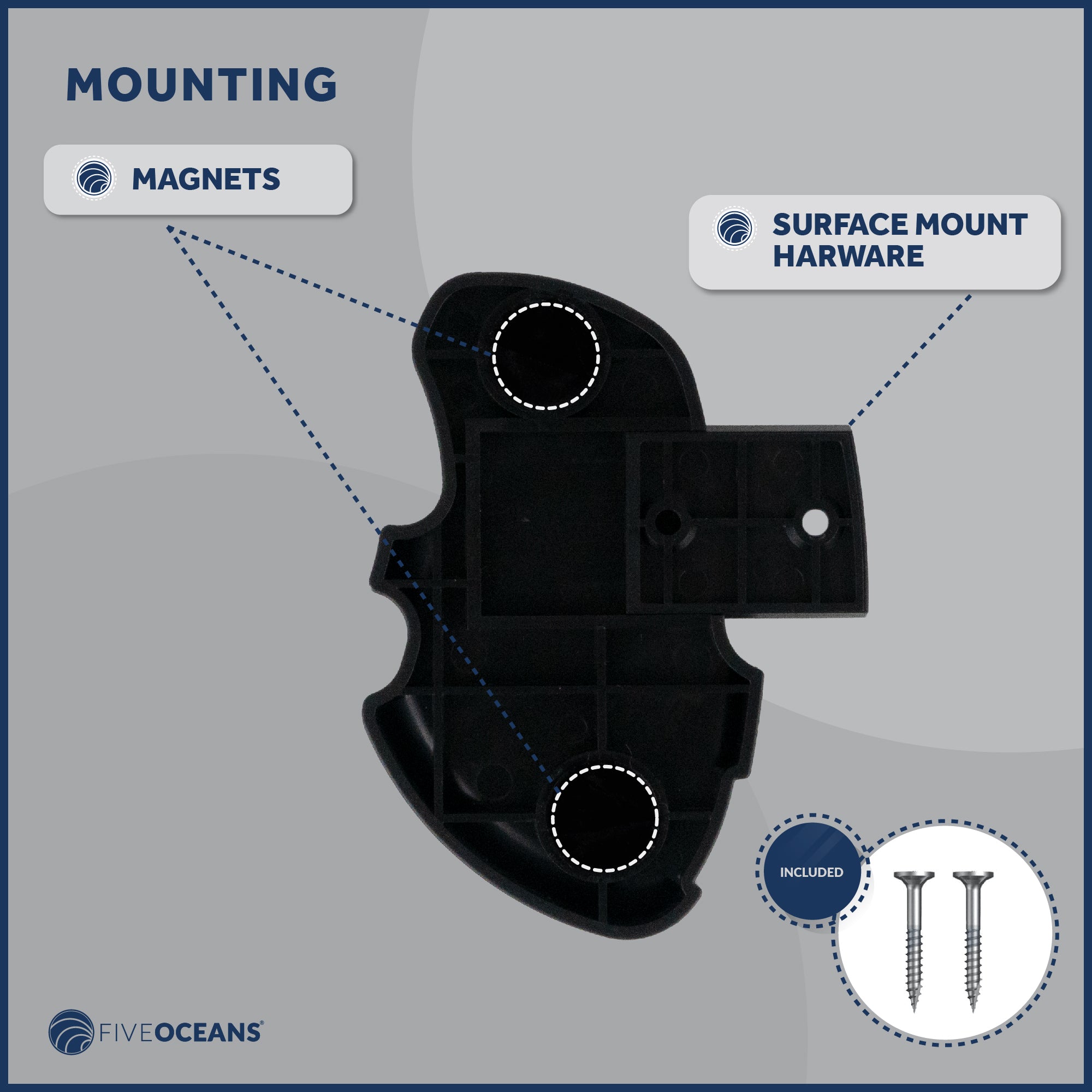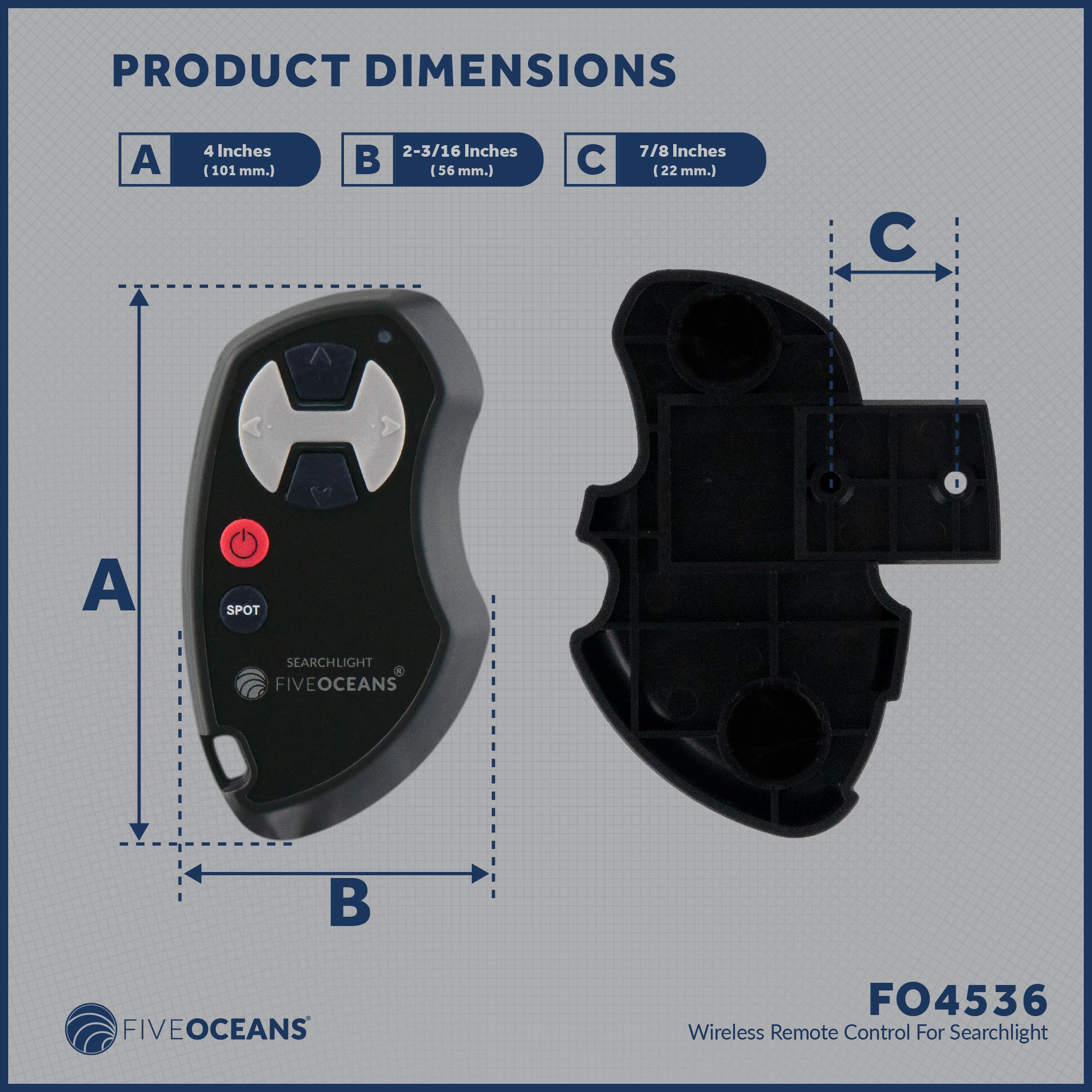 Wireless Hand Held Bridge Remote for Spotlight FO-4519 - FO4536
---
Product Video:
REPLACEMENT FOR: Wireless Hand-Held Bridge Remote for Five Oceans Marine Boat Spotlight FO-4519. Remote is battery operated and requires one 4.5V 23A battery - L1028F.
LONG RANGE REMOTE: The wireless remote transmits a signal up to 98ft (30m).
MOUNTING & CONTROLS: Keys with arrows to control the rotation of the spotlight, and an options button to change between the two light functions: spot/ flood switch. This remote control includes a magnetic bracket.
fixed to the dash to place it, avoiding its loss
WATERPROOF: IP Rating: 65. Protected from total dust ingress and protected from low-pressure jets water from all directions
.
FUNCTIONALITY: This Remote Allows you to have Searchlight control under any condition that you will never lose and is always ready to work. Both controls, Wireless Hand-held Bridge Remote and Wireless Bridge Remote can be used at the same time.
PRODUCT NUMBER: 4536
This product has no reviews yet.
This product has no reviews yet.