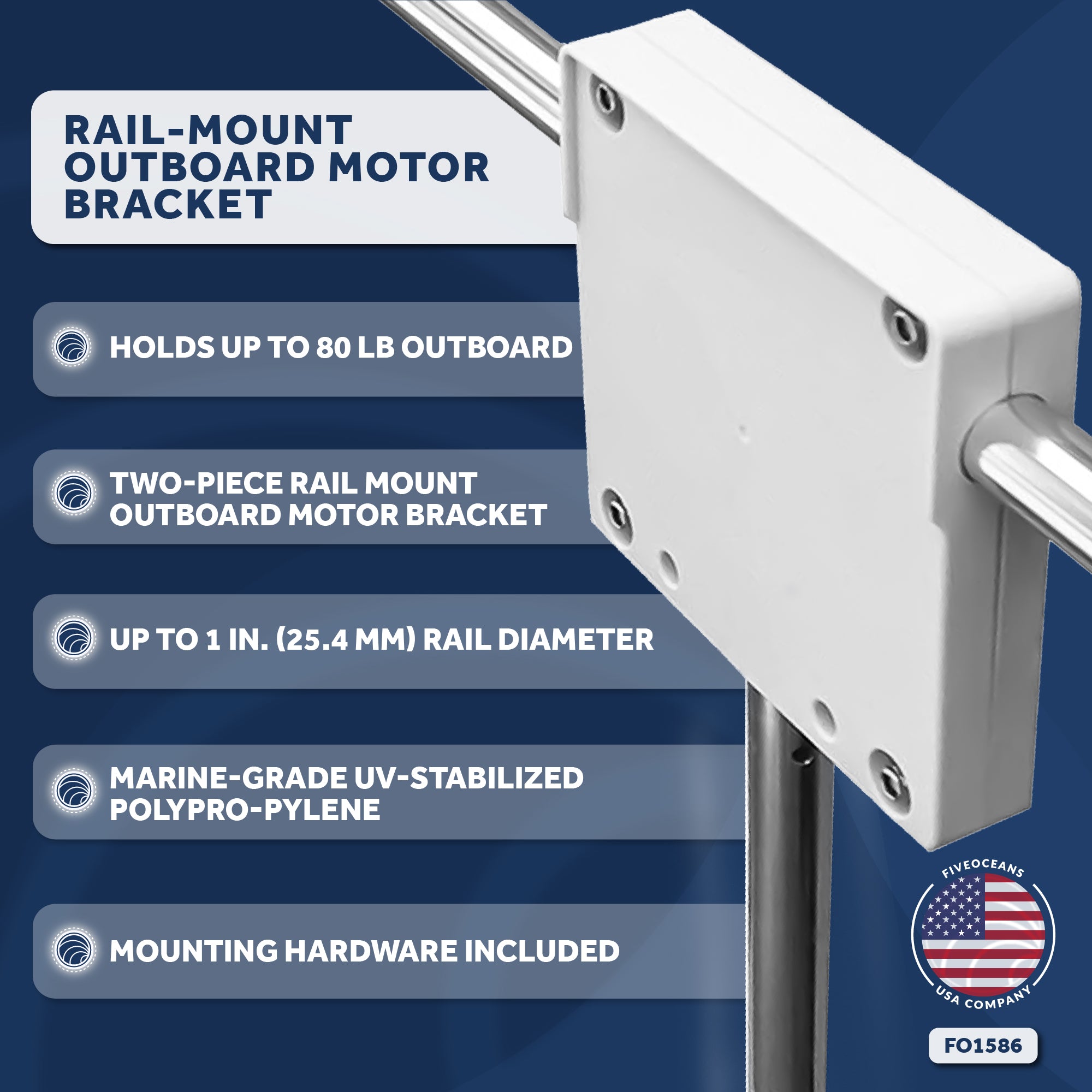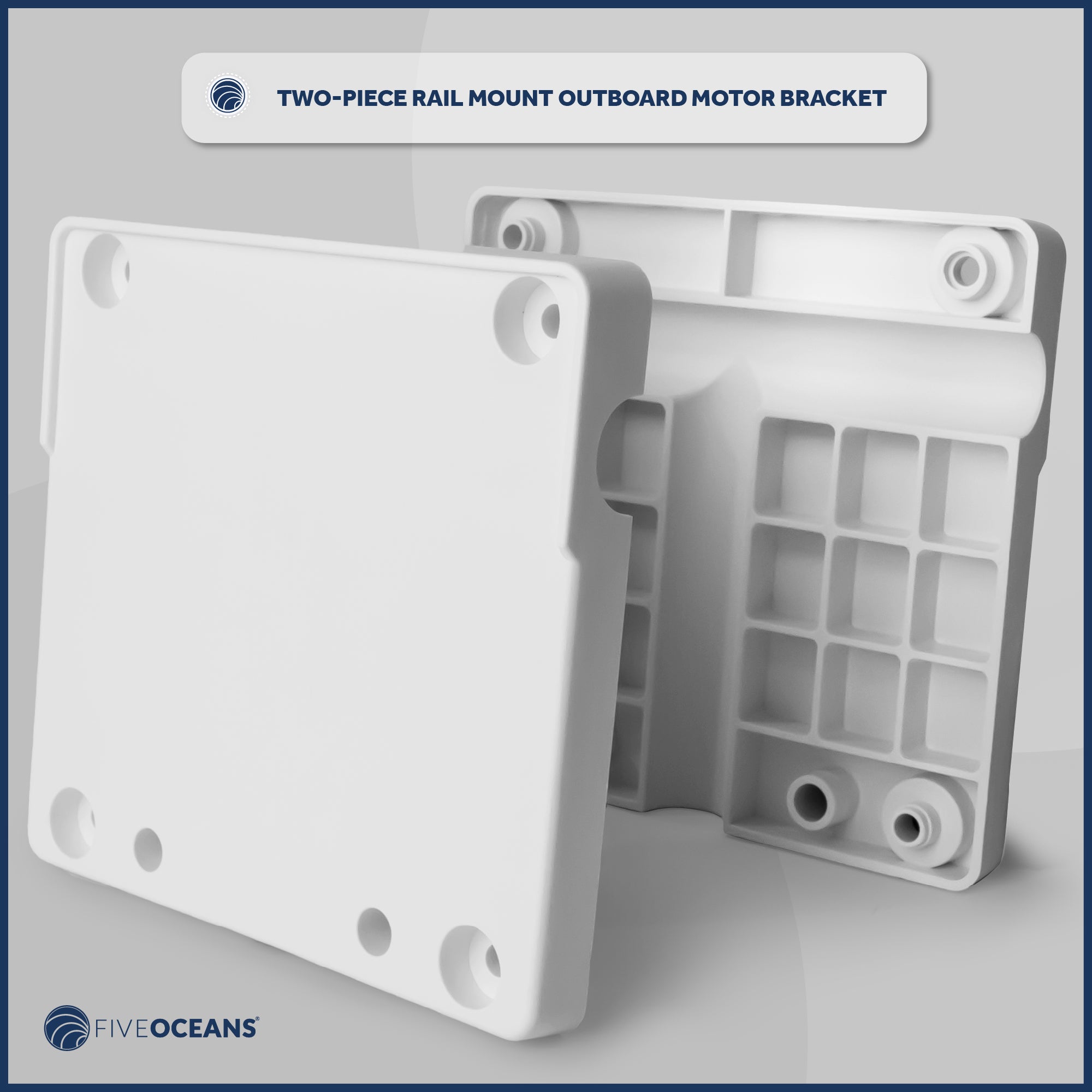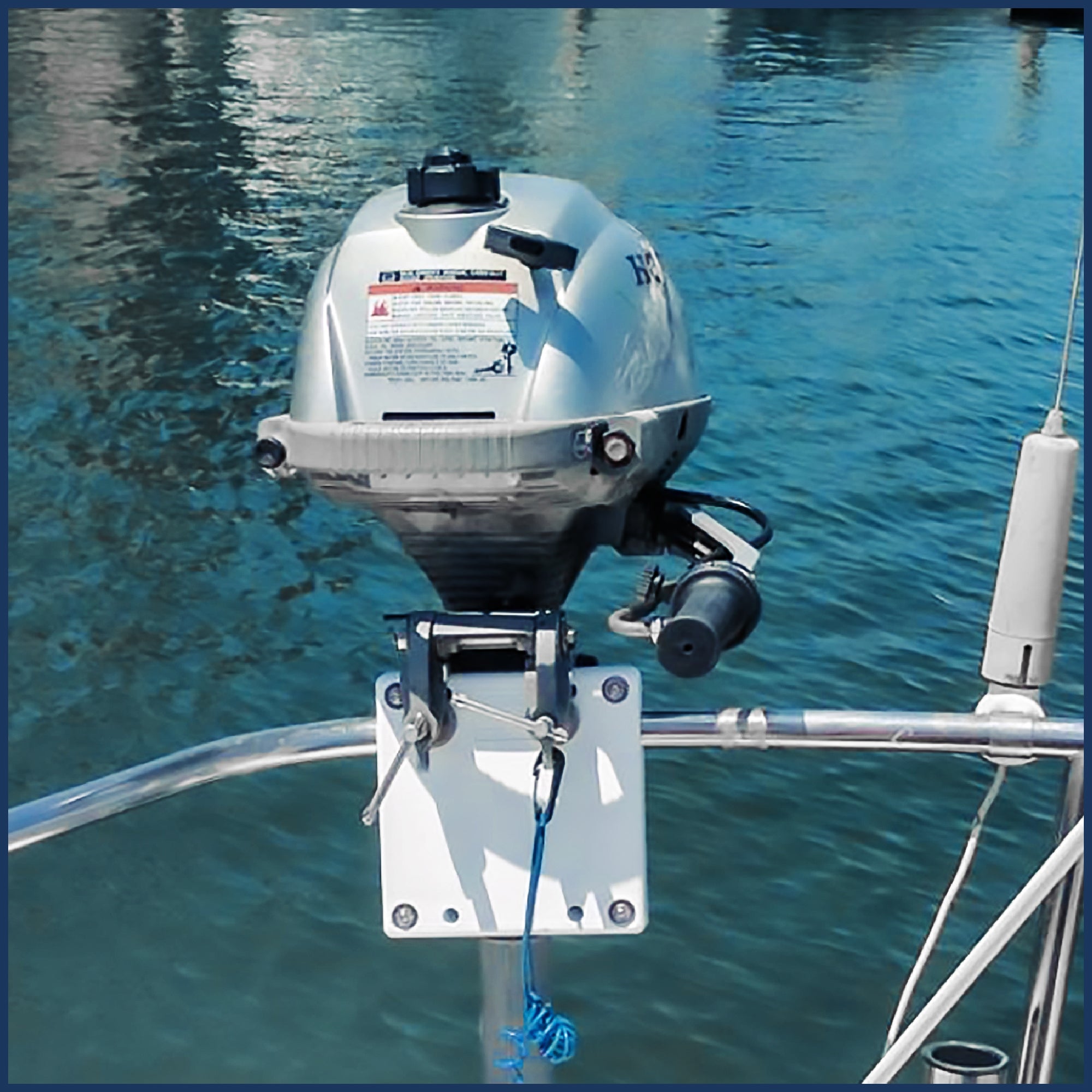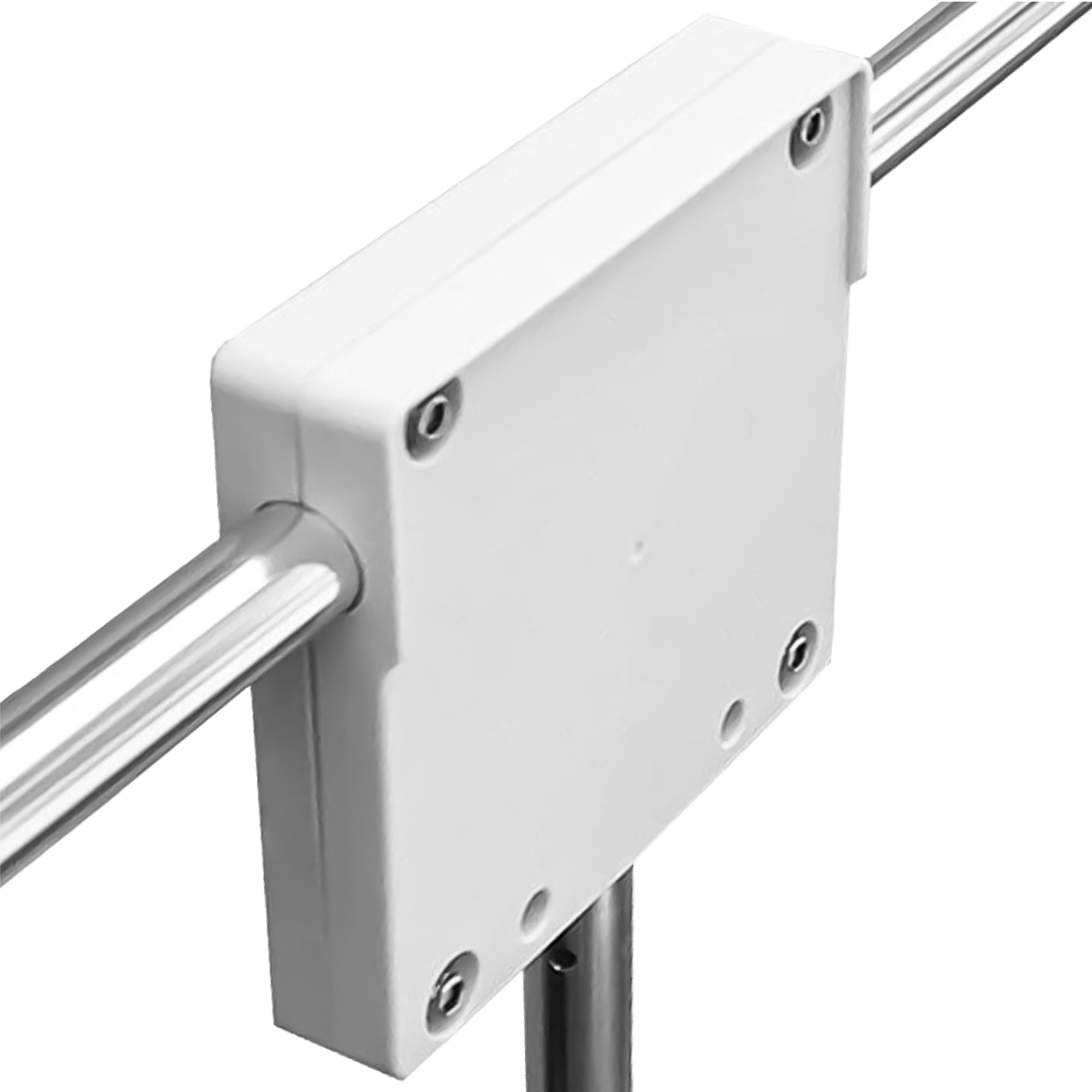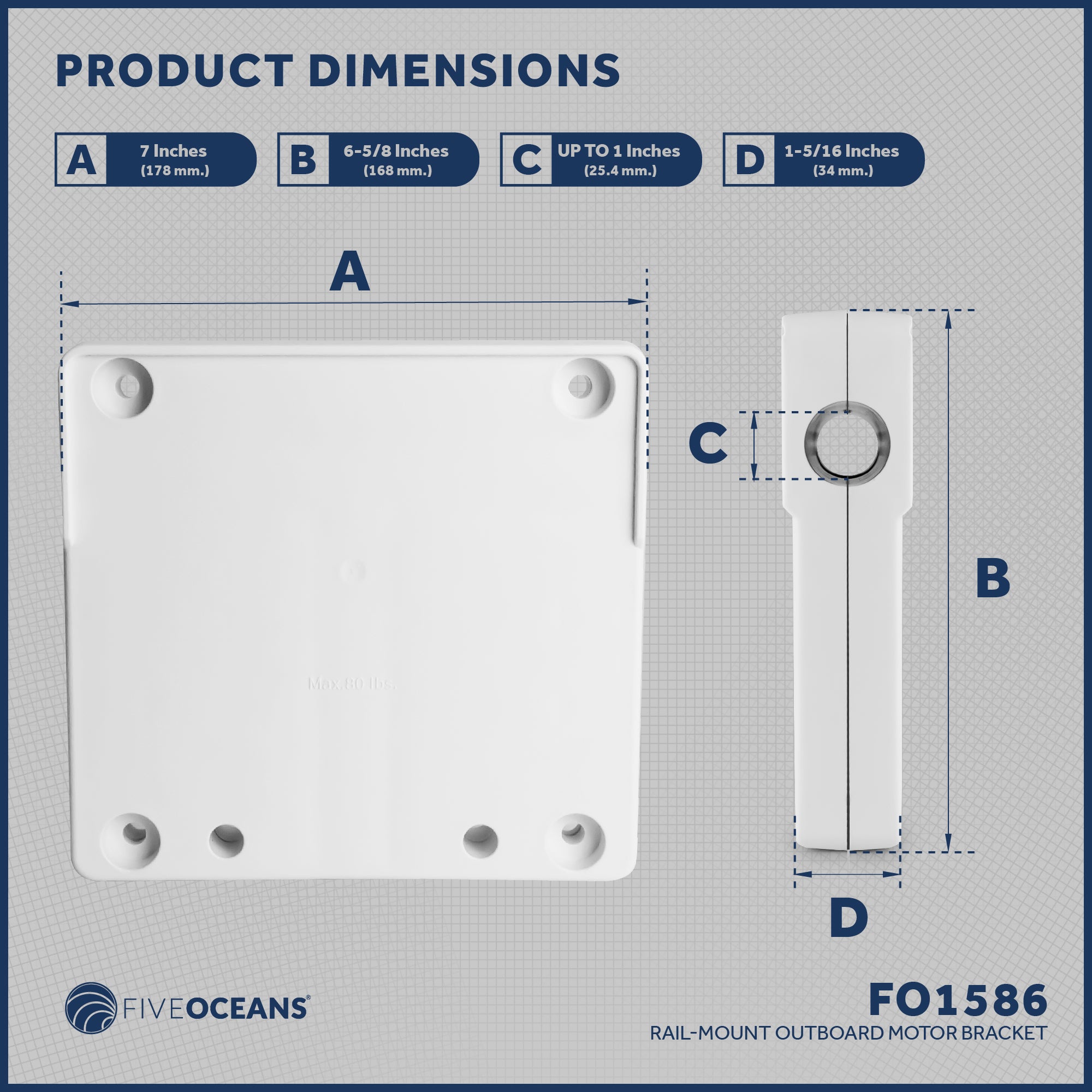 Rail-Mount Outboard Motor Bracket - FO1586
---
Product Video:
DESIGENED FOR: Rail Mount Outboard Bracket is designed to be mounted onto the rail of the boat and provides a secure and stable platform for the motor. It's a great option for boat owners who want to maximize space on their vessel while still being able to use an outboard motor.
2-PIECE: Rail Bracket 2-piece mounting blocks clamp around 1" (25.4mm) O.D. T rail. Attachment hardware, 4 Stainless Steel Bolts, Washers and Pressure Nuts included.
MARINE-GRADE MATERIAL: Durable UV-stabilized polypropylene is designed to withstand exposure to sunlight, saltwater, and other environmental factors that are commonly found in marine environments.
APPLICATION: For use with small outboard motors that are commonly used on dinghies, tenders, and small boats. Designed to hold a Maximum weight of 80 lb outboard motors.
MEASUREMENTS: Dimensions: 6-5/8" (168mm) x 7" (178mm) Attachment Method: Clamps onto 1" rail T.
PRODUCT NUMBER: FO-1586
This product is rated 4.8 of 5.0 stars.
It has received 16 reviews.
A Good Product
This rail mount looked small and weak when it showed up in the mail. But when I installed it I found it to be the perfect size. It's sturdy and hold my 4 horse outboard in a solid way, even when the wind is howling and the boat is pounding through the waves. I'm happy with it!
Good bracket, great price.
You can find a very similar product at a famous marine chain store for twice the price. And they look to me like they come from the same factory. This was a direct replacement for my old outboard bracket and the fit was identical to the old WM bracket.
Works great and very durable.
Great product, works great and very durable.
Only for perfect right angle
This is a really sturdy, well made bracket but I couldn't use it. My rails are not at a perfect 90 degrees so this wouldn't work. I carved some of the plastic off the inner guides, but it still wouldn't fit. Check you rails with a builders square.
This product is rated 4.8 of 5.0 stars.
It has received 16 reviews.