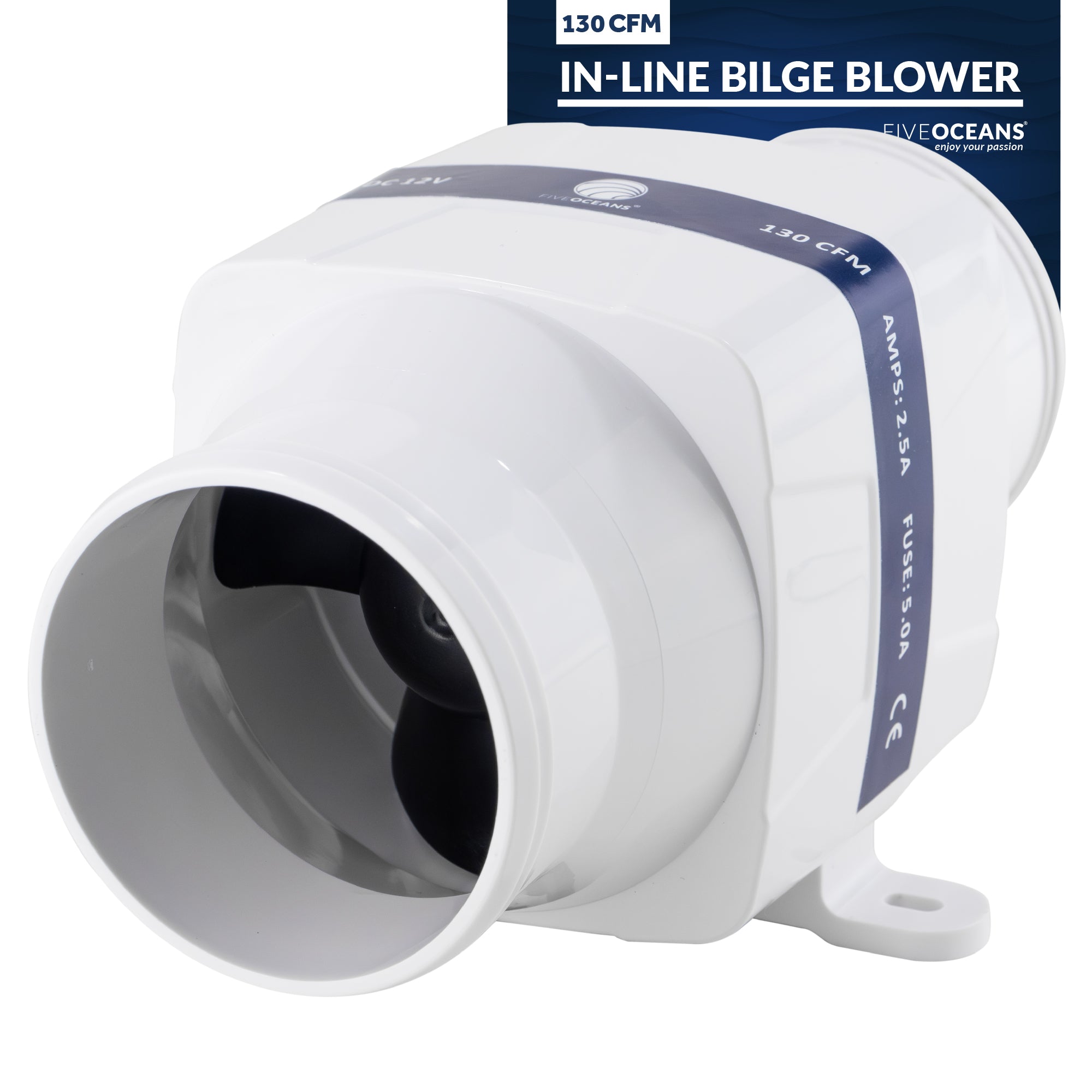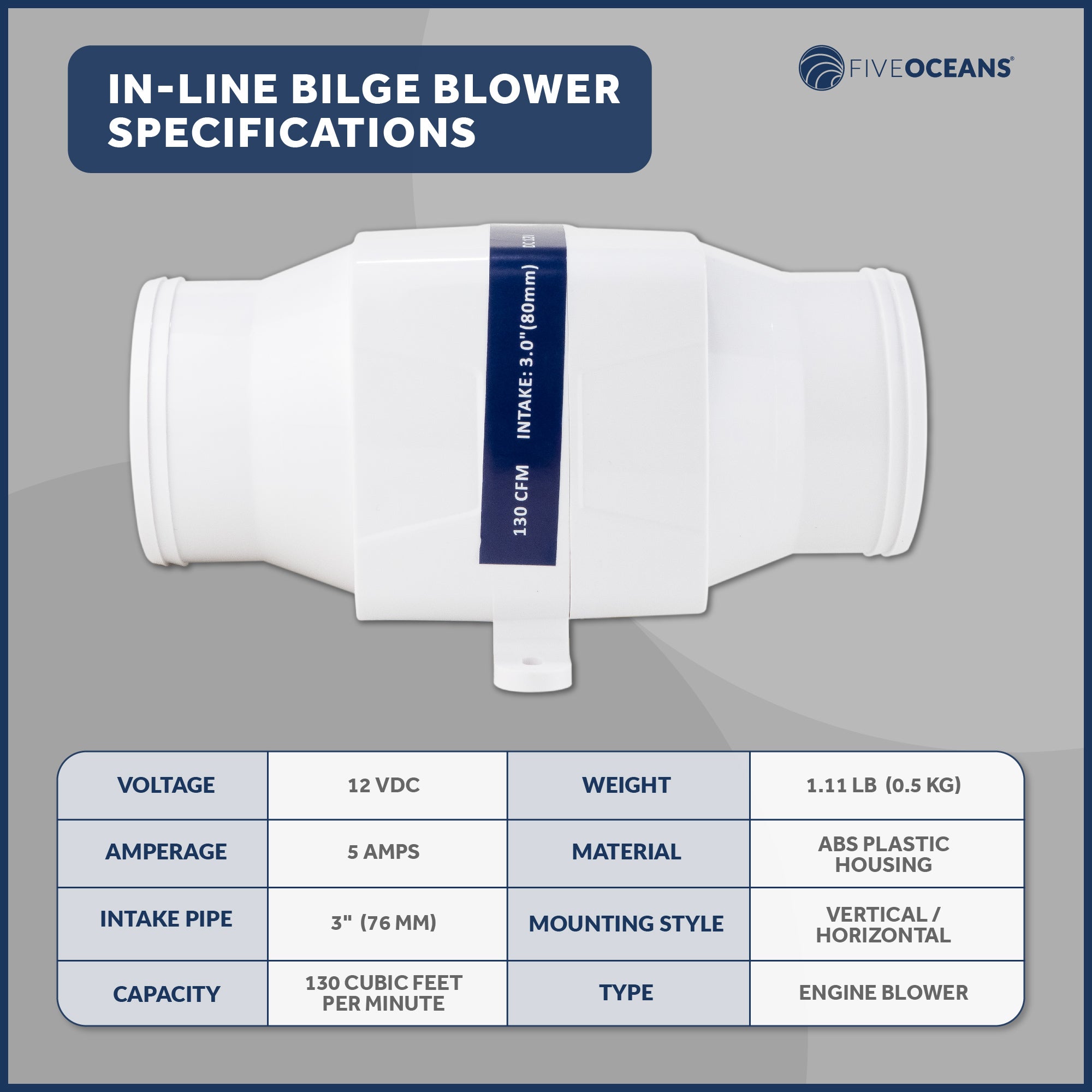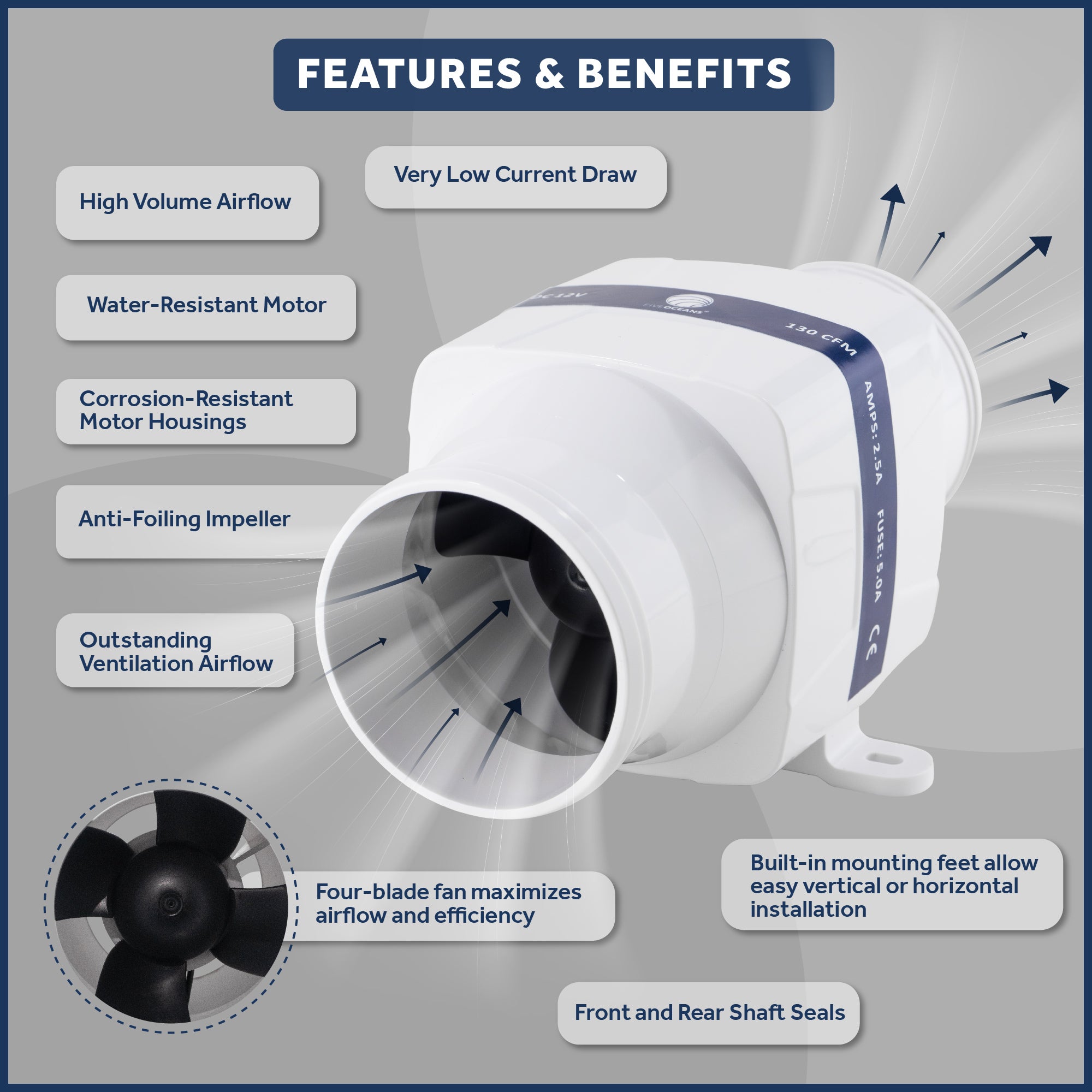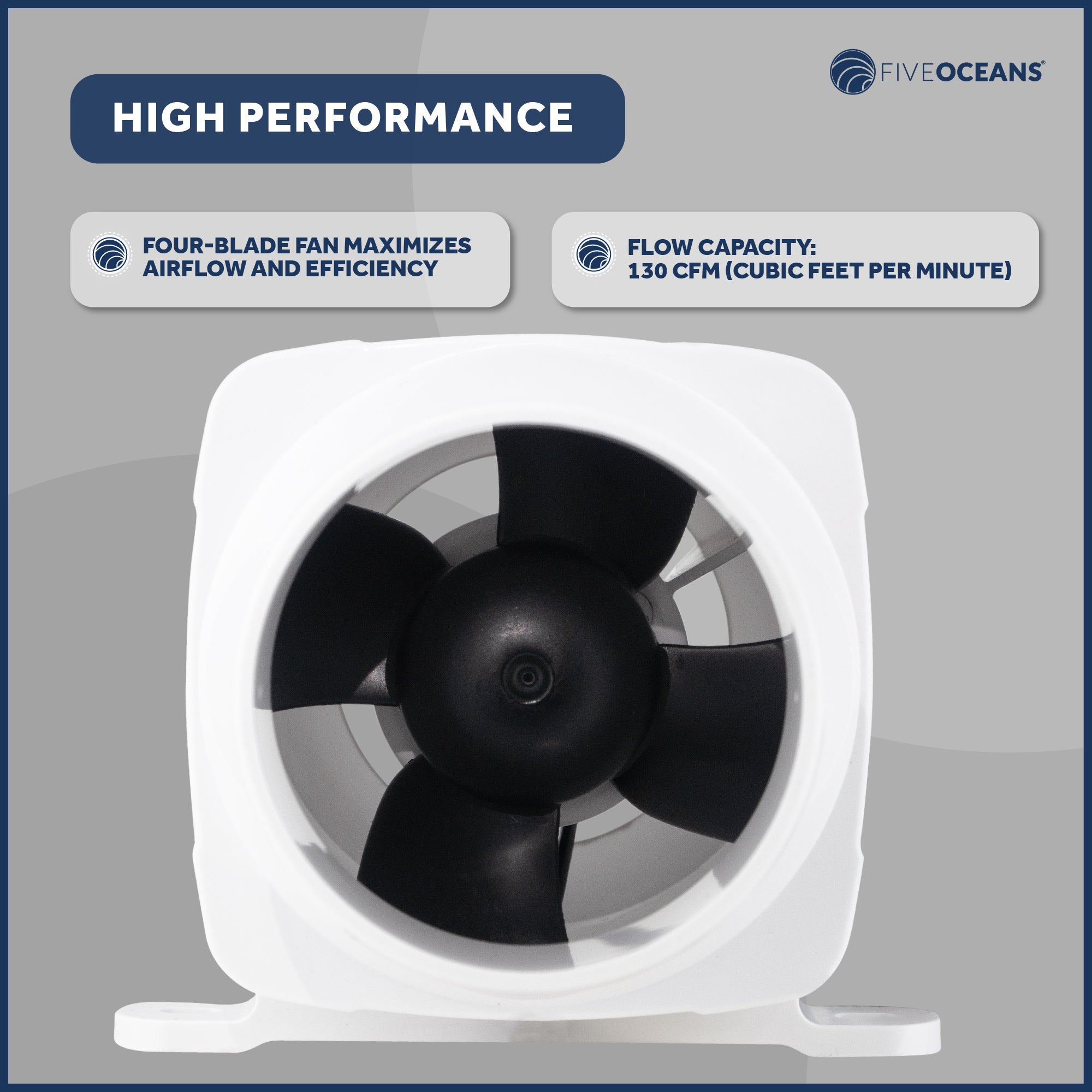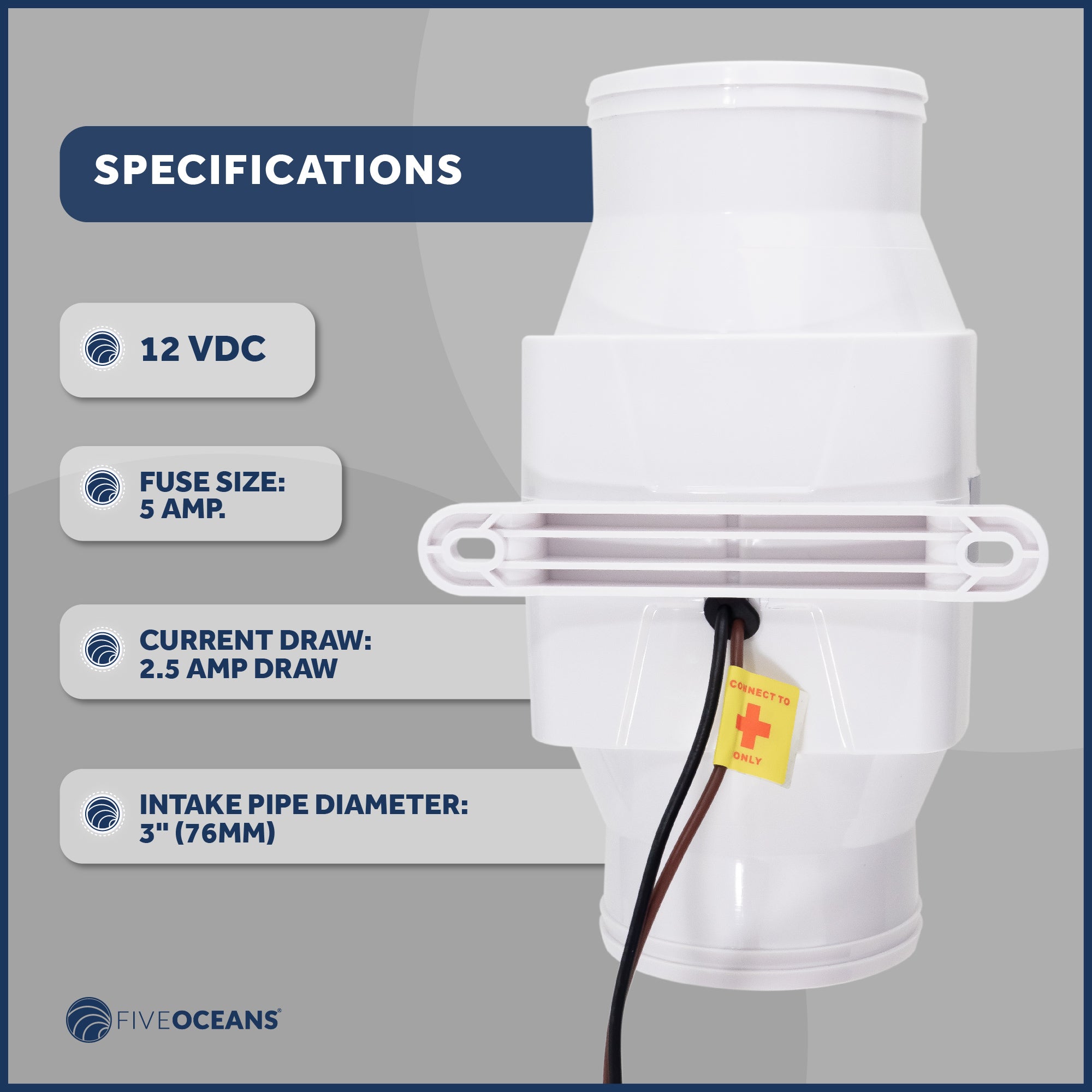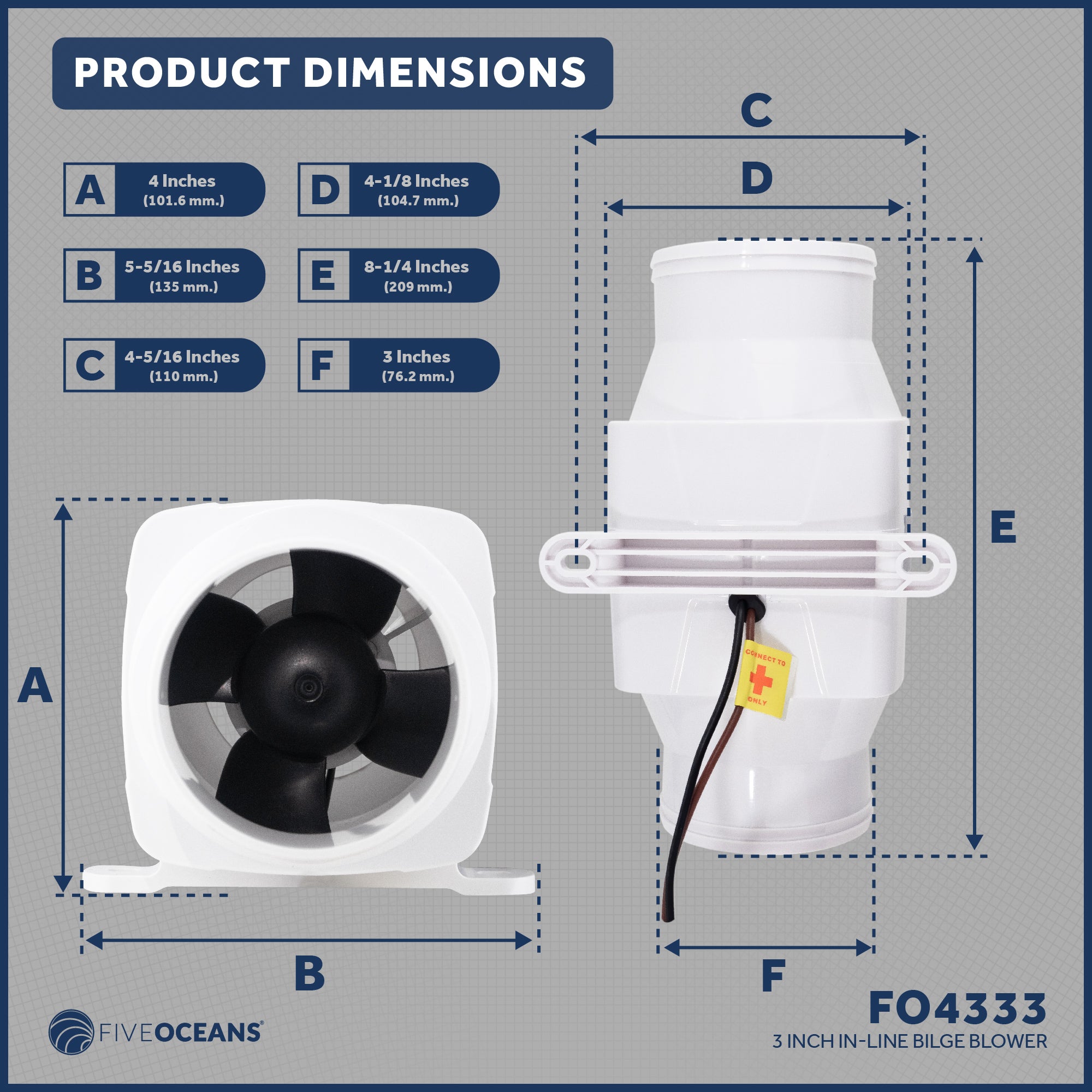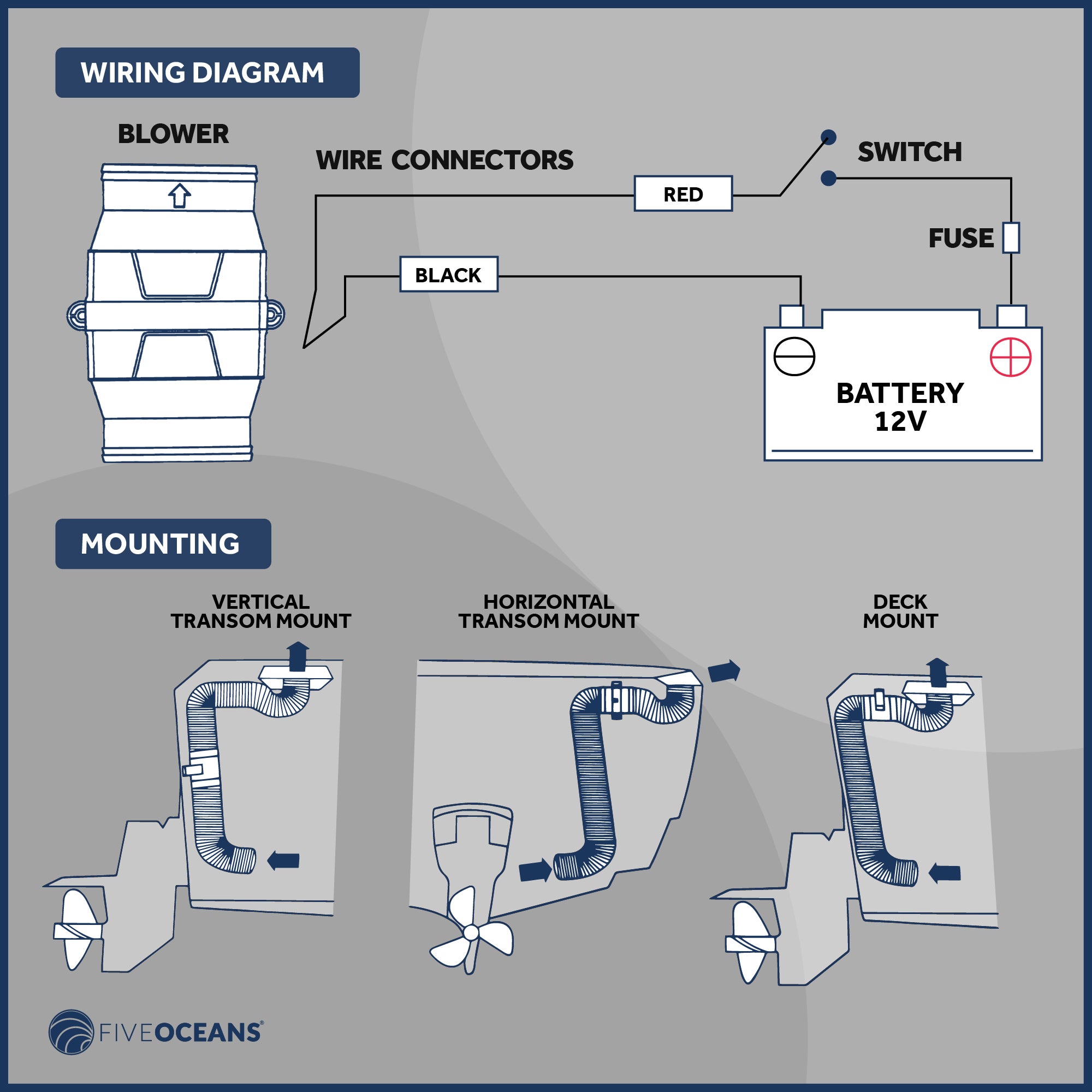 In-Line Bilge Blower, for 3" Interior Diameter Vent, Water Resistant, 12V - FO4333
---
Product Video:
APPLICATION: This In-Line Blower is for use with a 3-inch interior diameter vent hose. It Provides outstanding ventilation airflow for areas such as engine compartments, galleys, bilges, and heads.
MARINE-GRADE MATERIALS: White ABS plastic housing construction with built-in molded mounting bracket. This blower features front and rear shaft seals and corrosion-resistant motor housings for long life. Water-resistant motor casing for use in the marine environment.
EASY INSTALLATION: Compact and easily installed on any flat surface. Built-in mounting feet allow easy vertical or horizontal installation.
HIGH PERFORMANCE: Four-blade fan maximizes airflow and efficiency. Very low current draw, high volume airflow, long life. Designed for efficient, and high-output operatios.
SPECIFICATIONS: Flow capacity: 130 CFM (Cubic Feet per minute). Current Draw: 2.5 Amp Draw. Fuse: 5 Amps. Voltage: 12 Volts. Intake Pipe Diameter: 3" (76mm).
PRODUCT NUMBER: 4333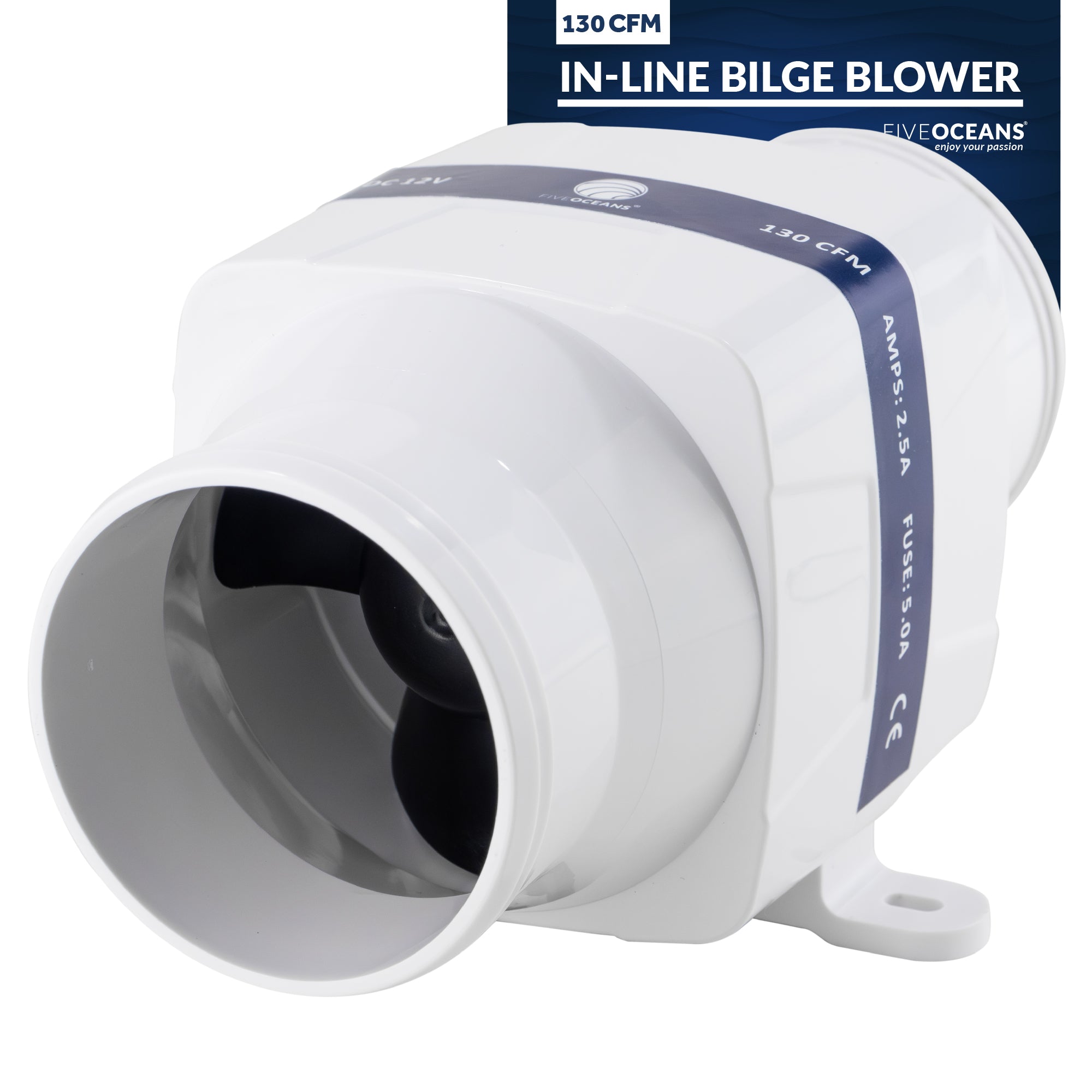 This product has no reviews yet.
This product has no reviews yet.