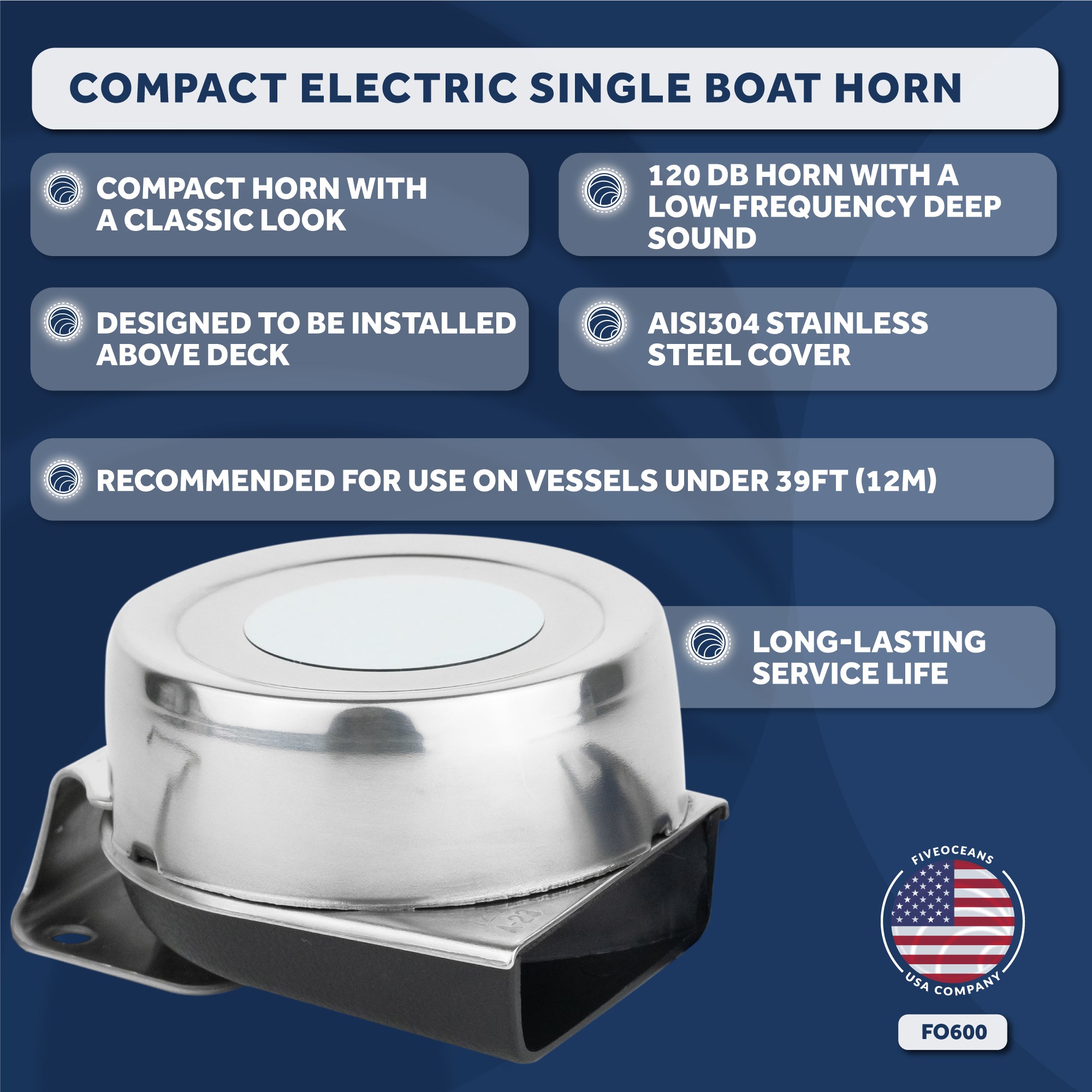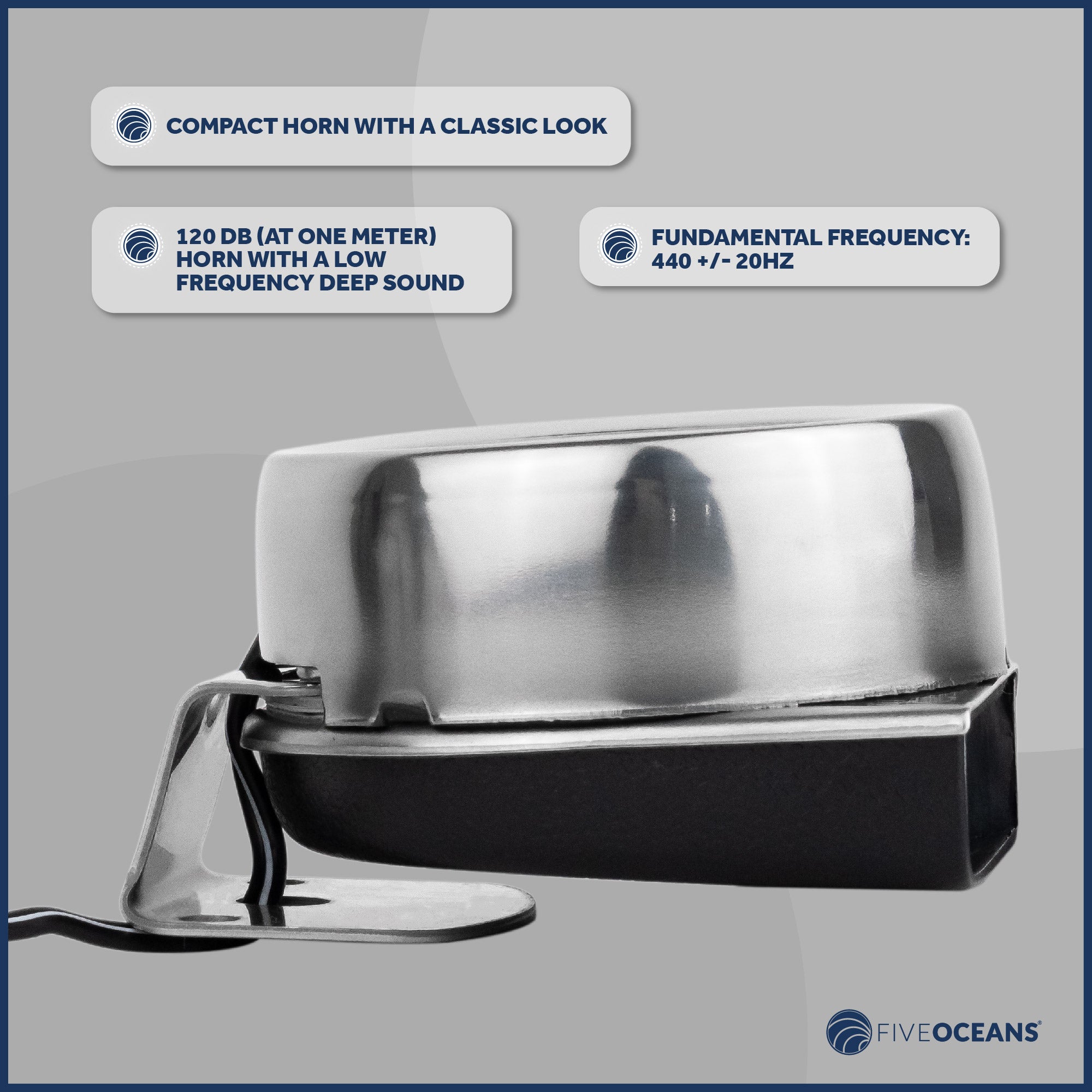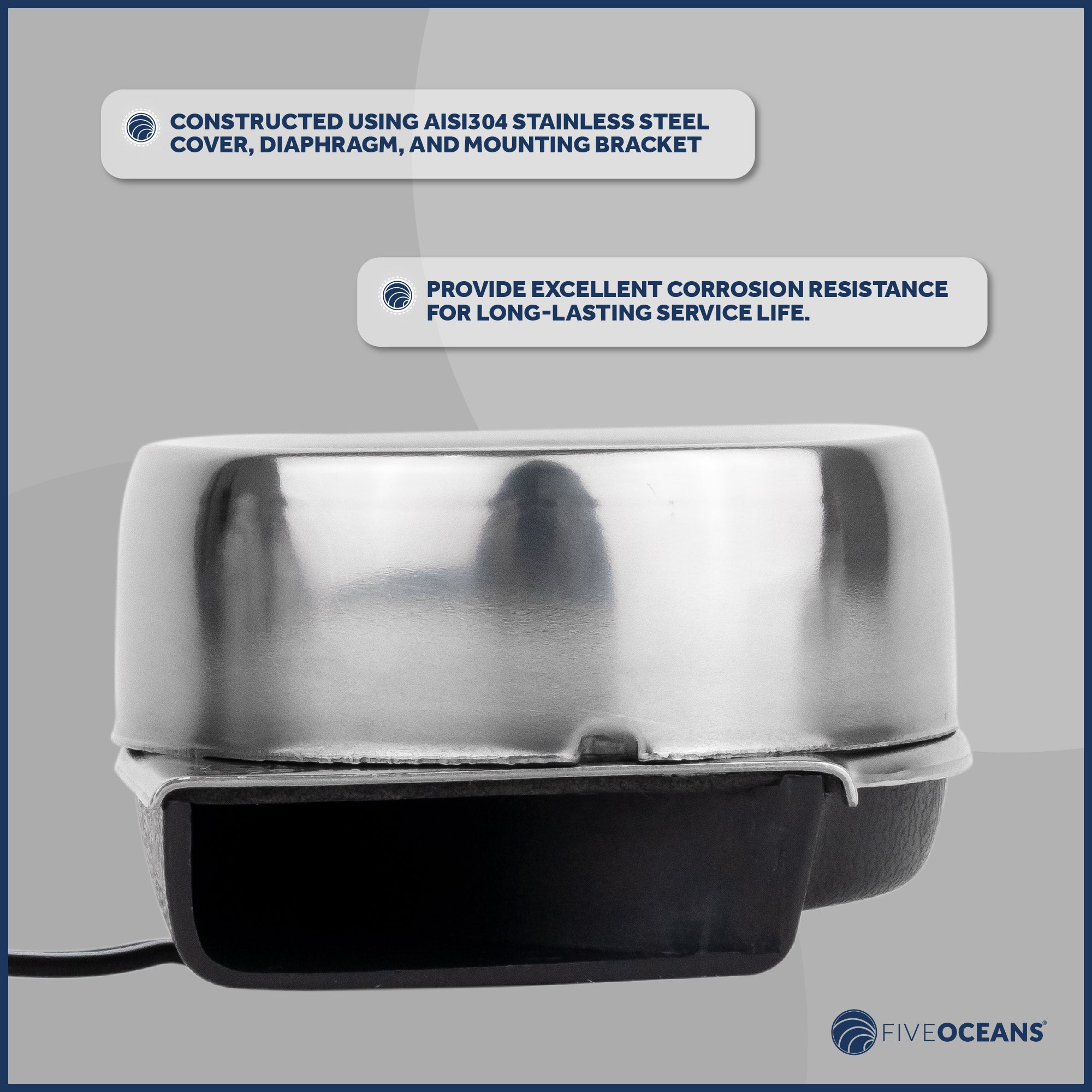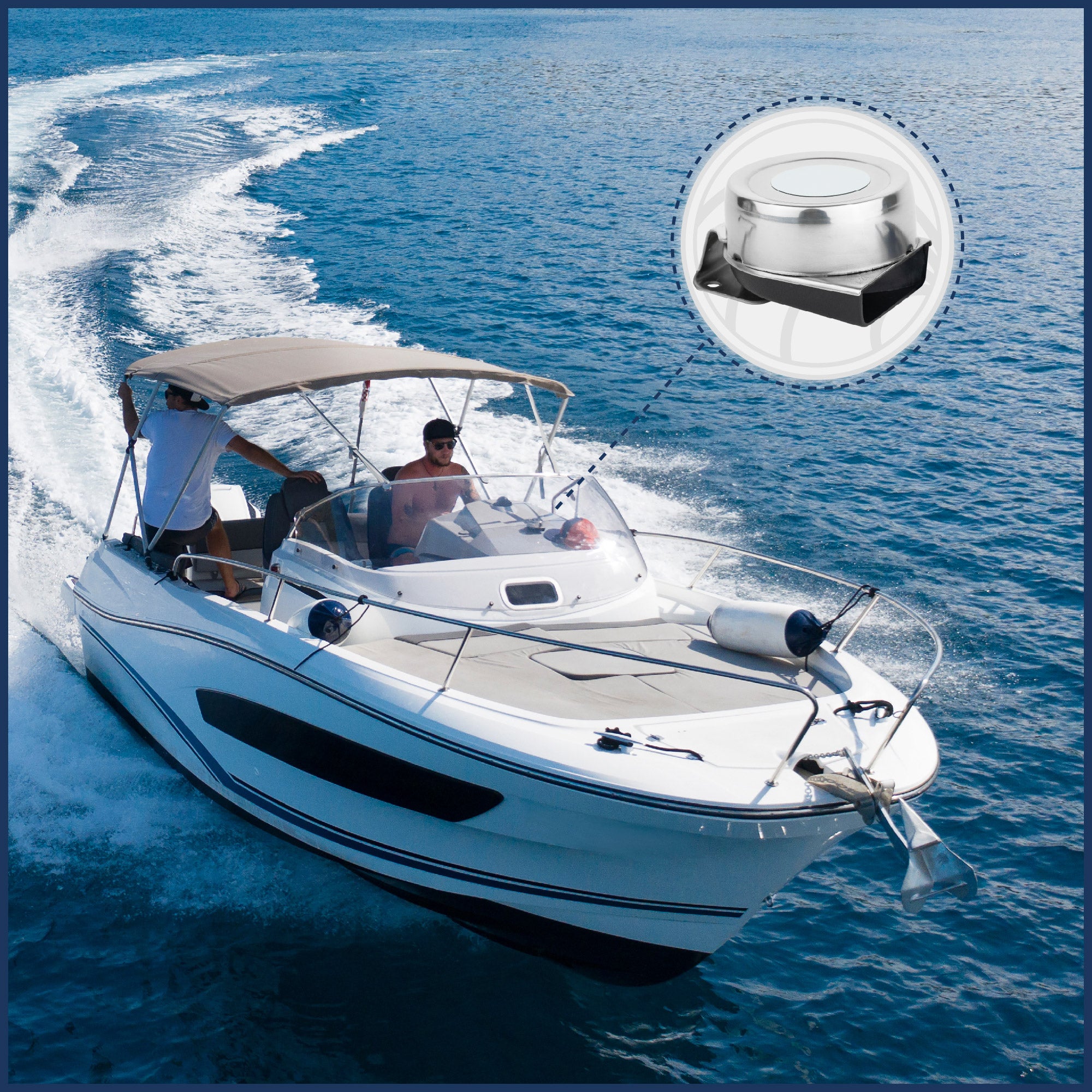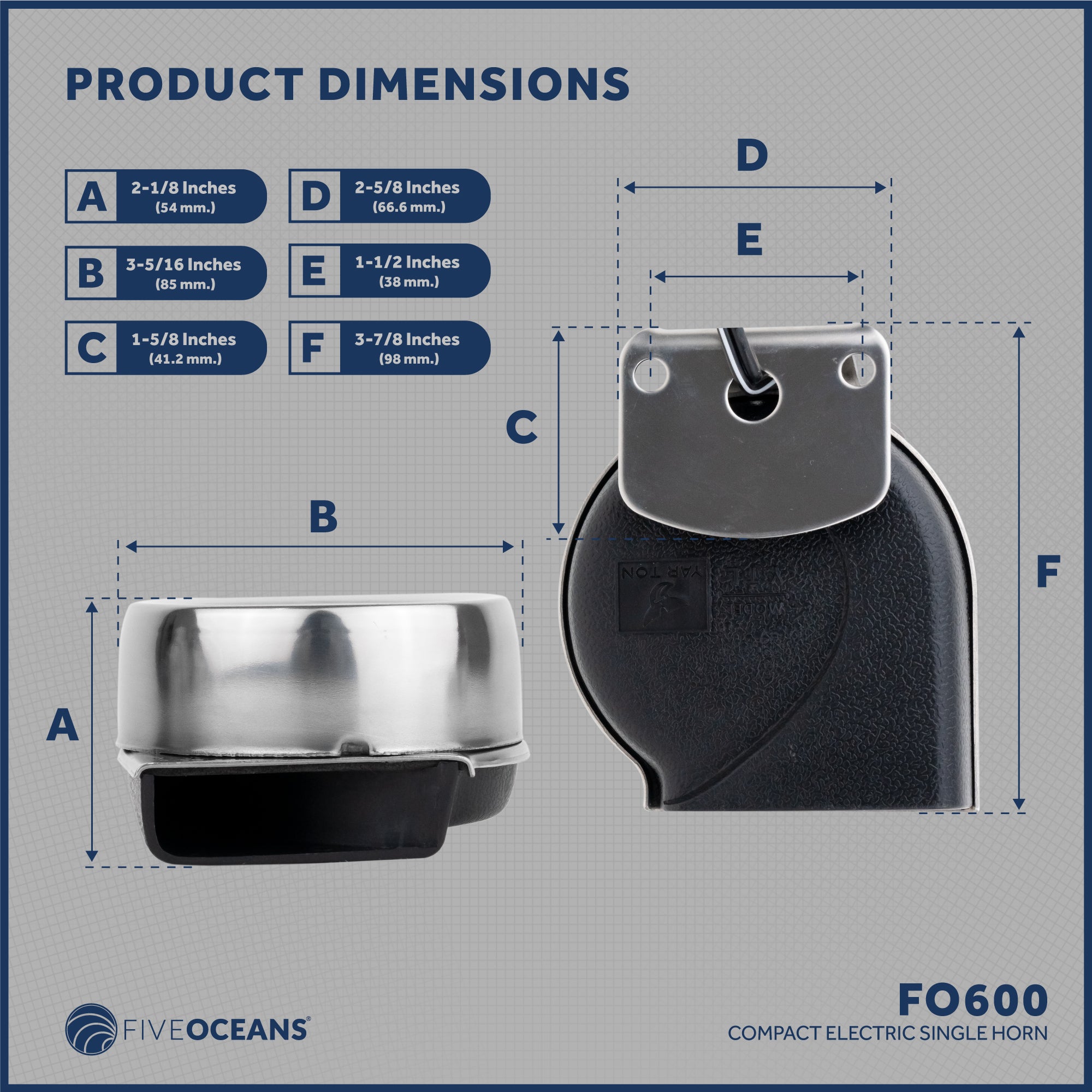 Boat Horn, 120 dB, Stainless Steel Cover, 12V - FO600
---
Product Video:
MARINE-GRADE MATERIALS: Mini Electric Horn Constructed using AISI304 Stainless Steel Cover, Diaphragm and Mounting Bracket to provide excellent corrosion resistance for long-lasting service life.
SPECIFICATIONS: dB (A)rating of 120 (at one meter). Fundamental frequency: 440 +/- 20Hz. Draws 3 amps at 12V. Recommended for use on vessels under 39FT (12M).
EASY INSTALLATION: Sealed Boat Horn designed to be installed above the deck. The Mounting bracket can be used as a wiring template. When installed, horns should point slightly downward to permit water drainage.
OVERALL DIMENSIONS: Width: 3-5/16" (85mm). Length: 3-7/8" (98mm). Height: 2-1/8" (54mm).
BASE DIMENSIONS: 2 5/8" x 1 5/8" (66.68mm x 41.28mm). Distance between Holes: 1 5/8" (41.28mm). Base Rubber Pad Included.
PRODUCT NUMBER: FO-600
This product has no reviews yet.
This product has no reviews yet.