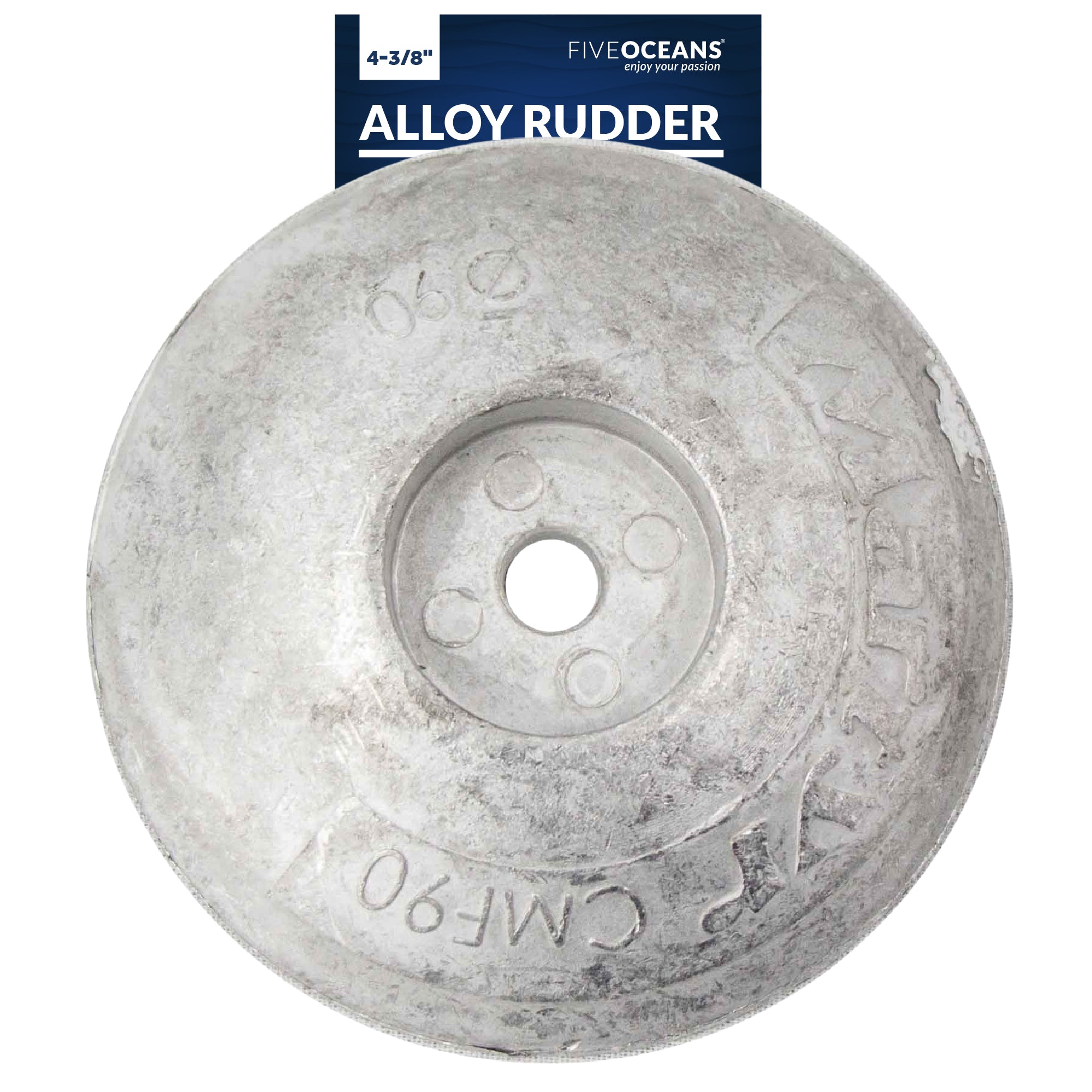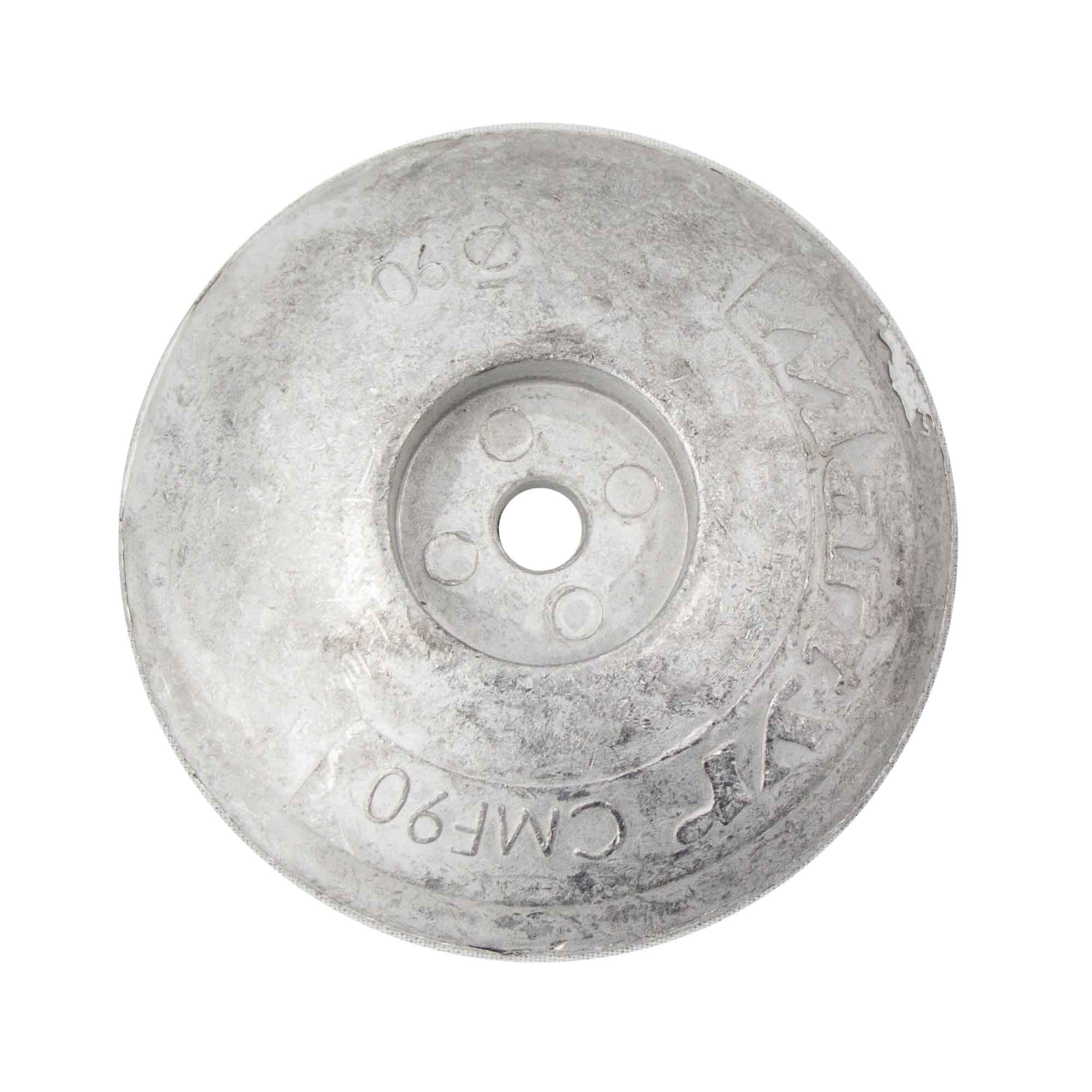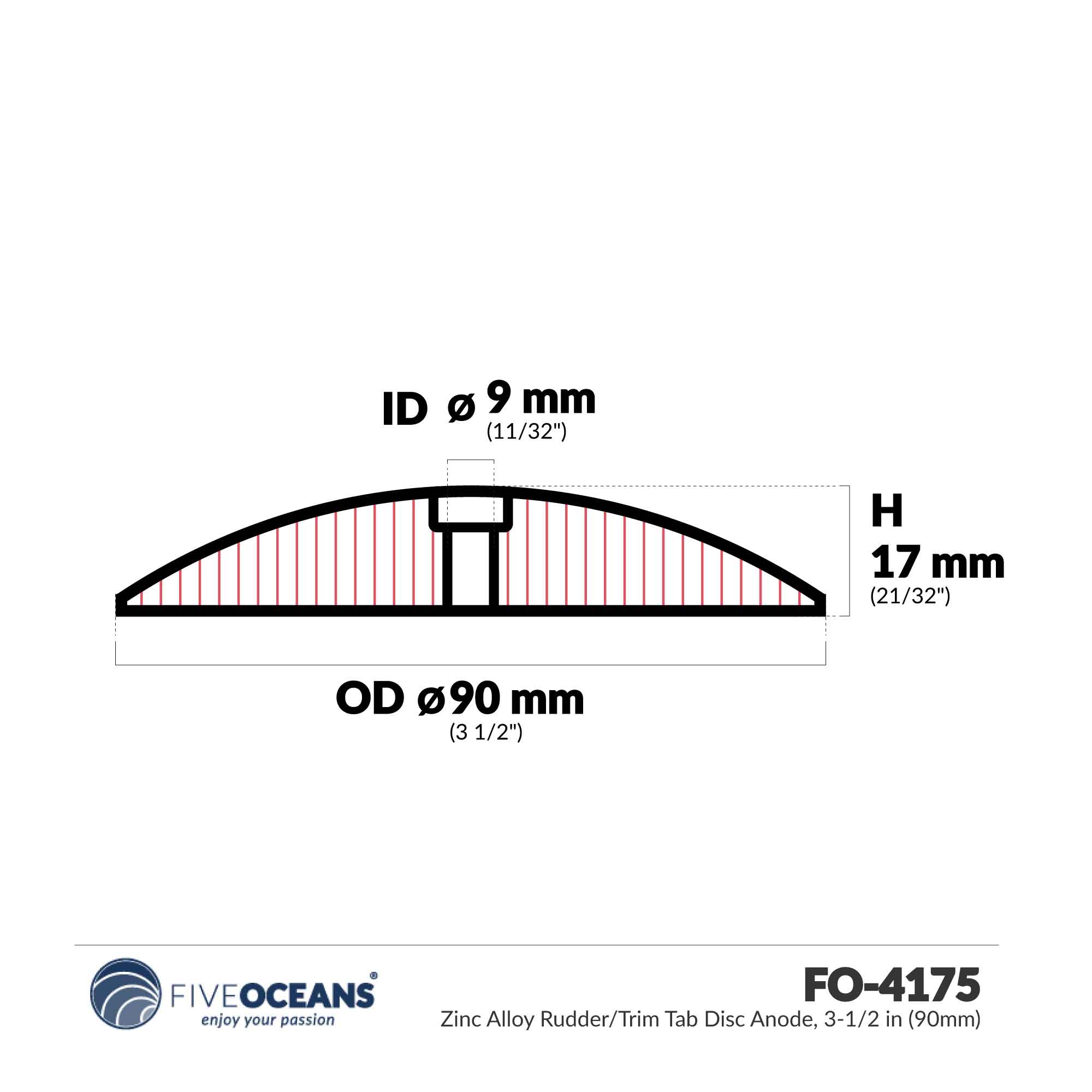 Alloy Rudder/Trim Tab Disc Anode, Zinc 3-1/2" - FO4175
---
Product Video:
This Five Oceans traditional zinc alloy anode is designed to protect your boat from corrosion that can occur in saltwater.
In addition, each alloy is guaranteed to be manufactured to the latest US Military Alloy Specification and is chemically tested regularly in our in-house labs to ensure consistency.
The points that this anode protects among others are the rudder and the flaps. The flaps are exposed more to electrolytic corrosion because they are subjected to an important oxygenation when planning the boat. The anode is fixed on the upper face of the flaps.
The wear of the anodes should be monitored. It is recommended to replace them every year when maintenance is performed.
You should never paint an anode, nor its location. It should always be in contact with the metal part. Also, it is important to eliminate corrosion with a metal brush each time the helmet is cleaned. Please note that an anode without wear is a sign that it does not fulfill its function. It should never reach complete wear. When painting the helmet, wait to change the anode after painting.
SPECIFICATIONS:
Dimensions: 17mm (H) x 90mm (OD) x 9mm (ID)
Best Use: Rudder/Trim Tab
Diameter:3 1/2 inches (90mm)
Material: Zinc Alloy (salt water)
Weight: 0.91LB
PRODUCT NUMBER: FO-4175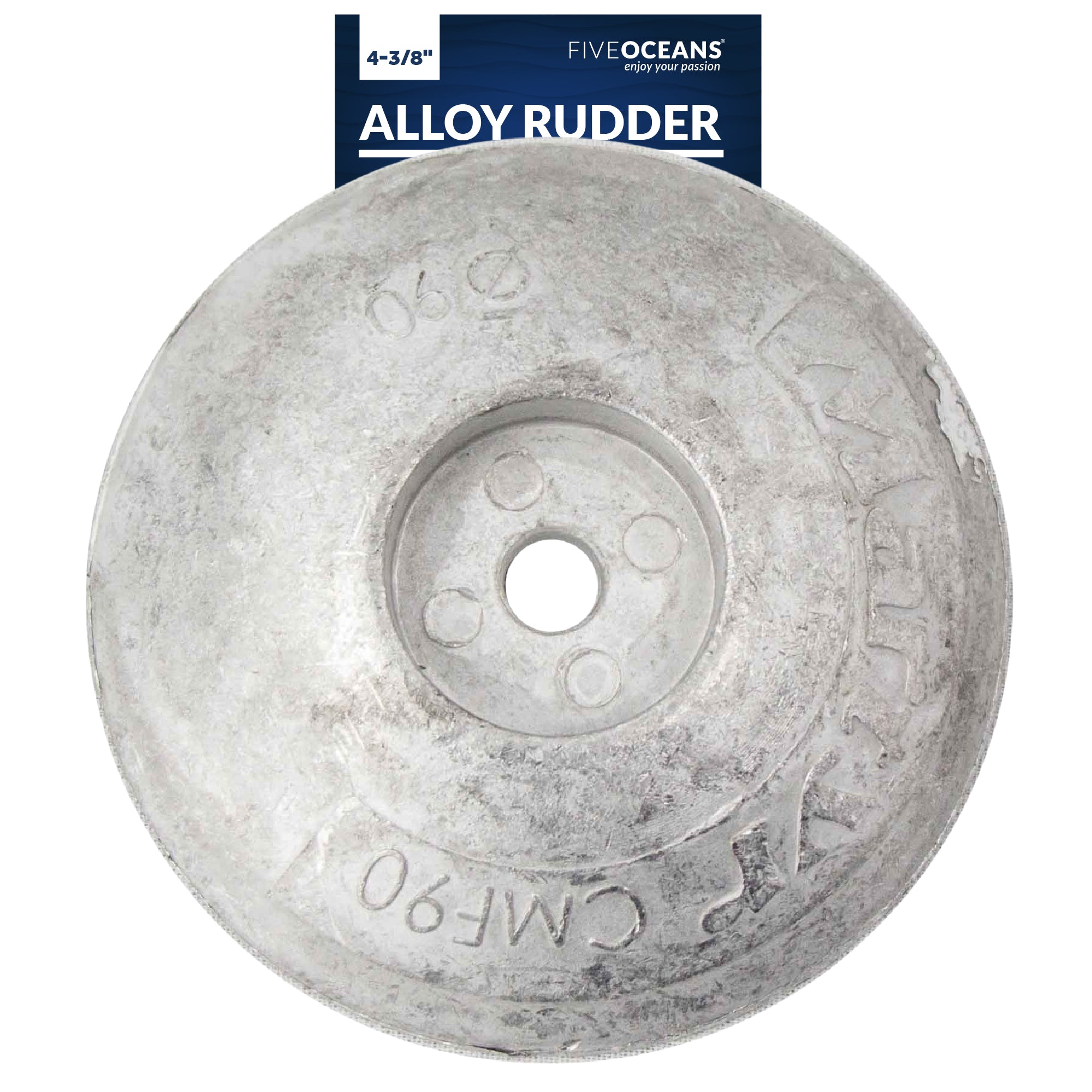 This product has no reviews yet.
This product has no reviews yet.