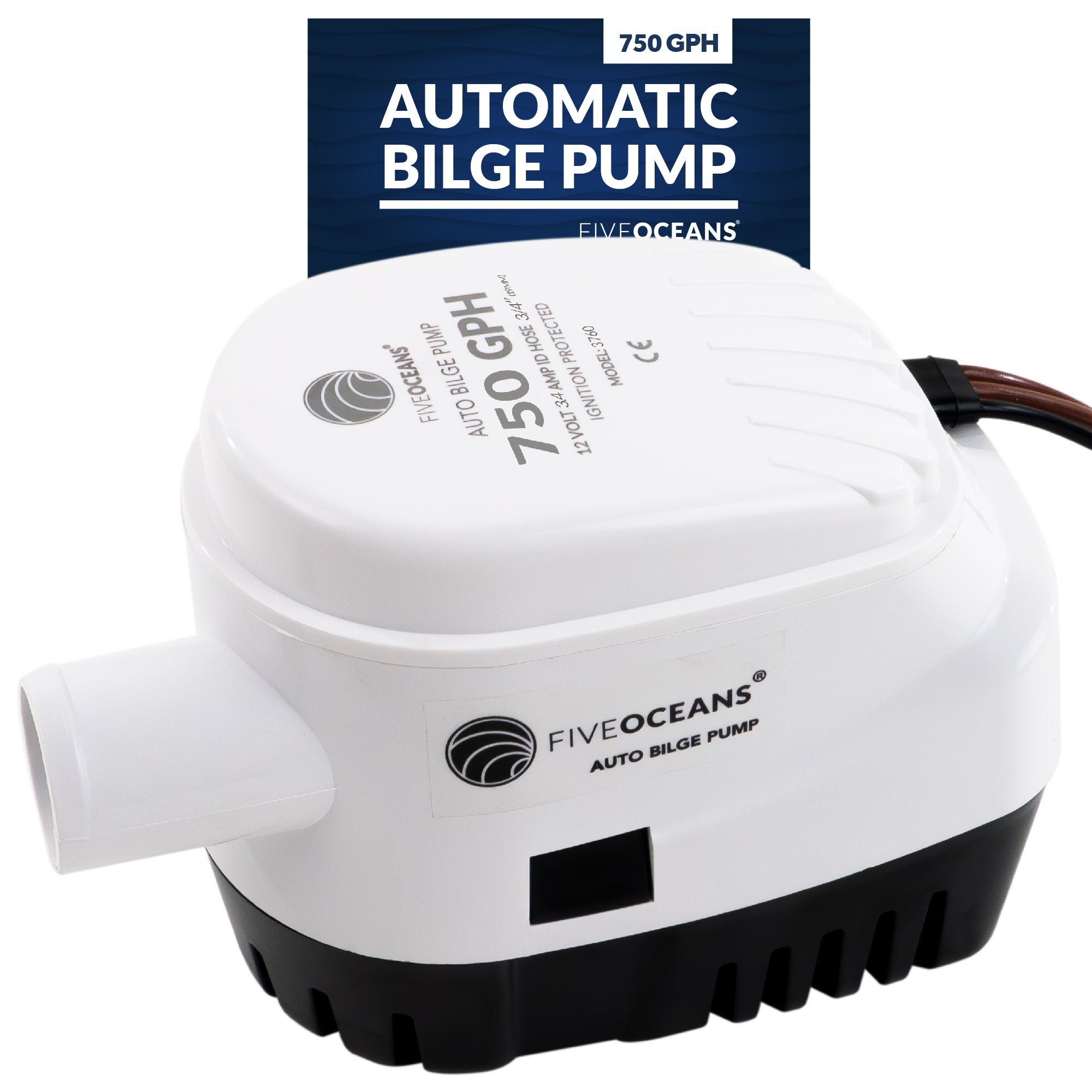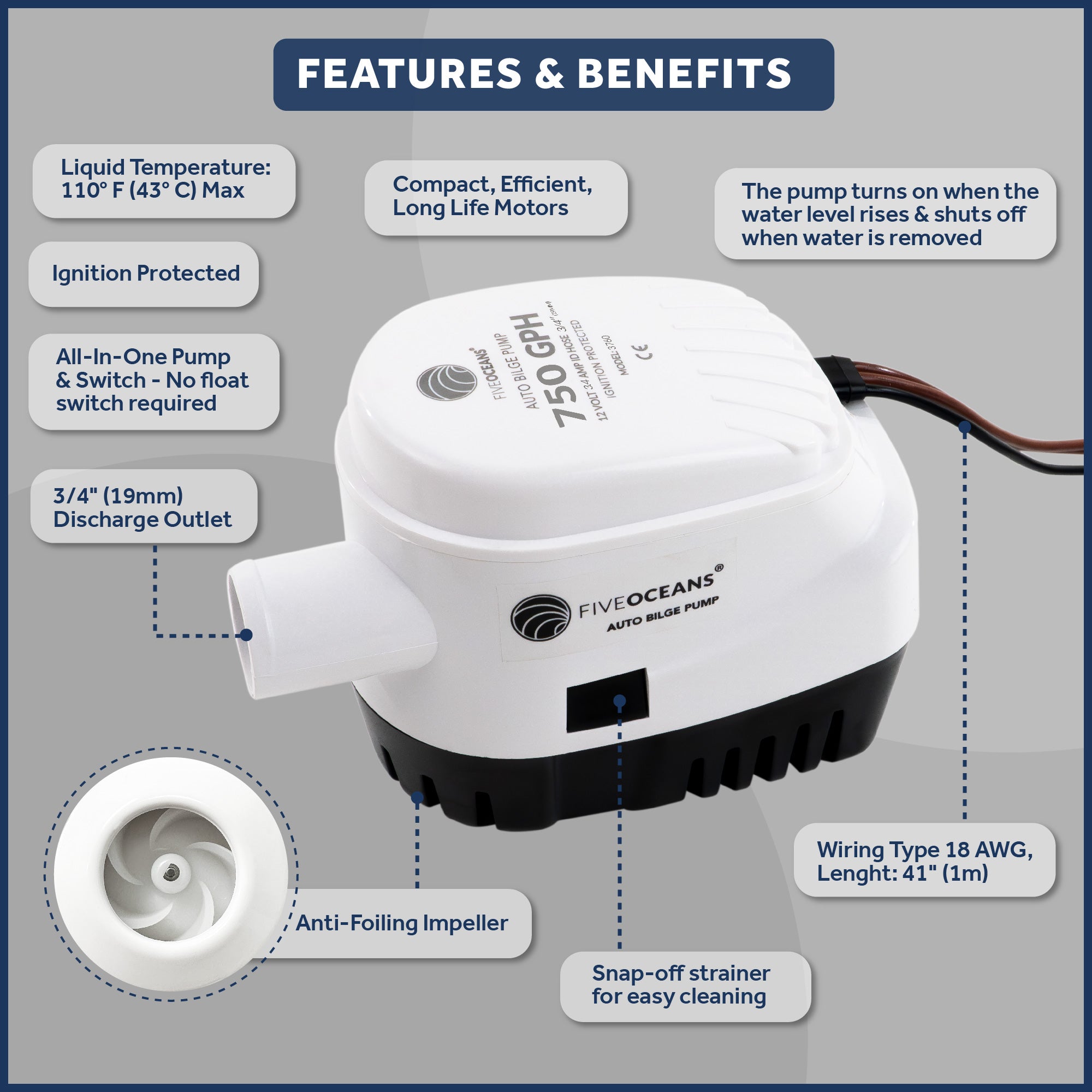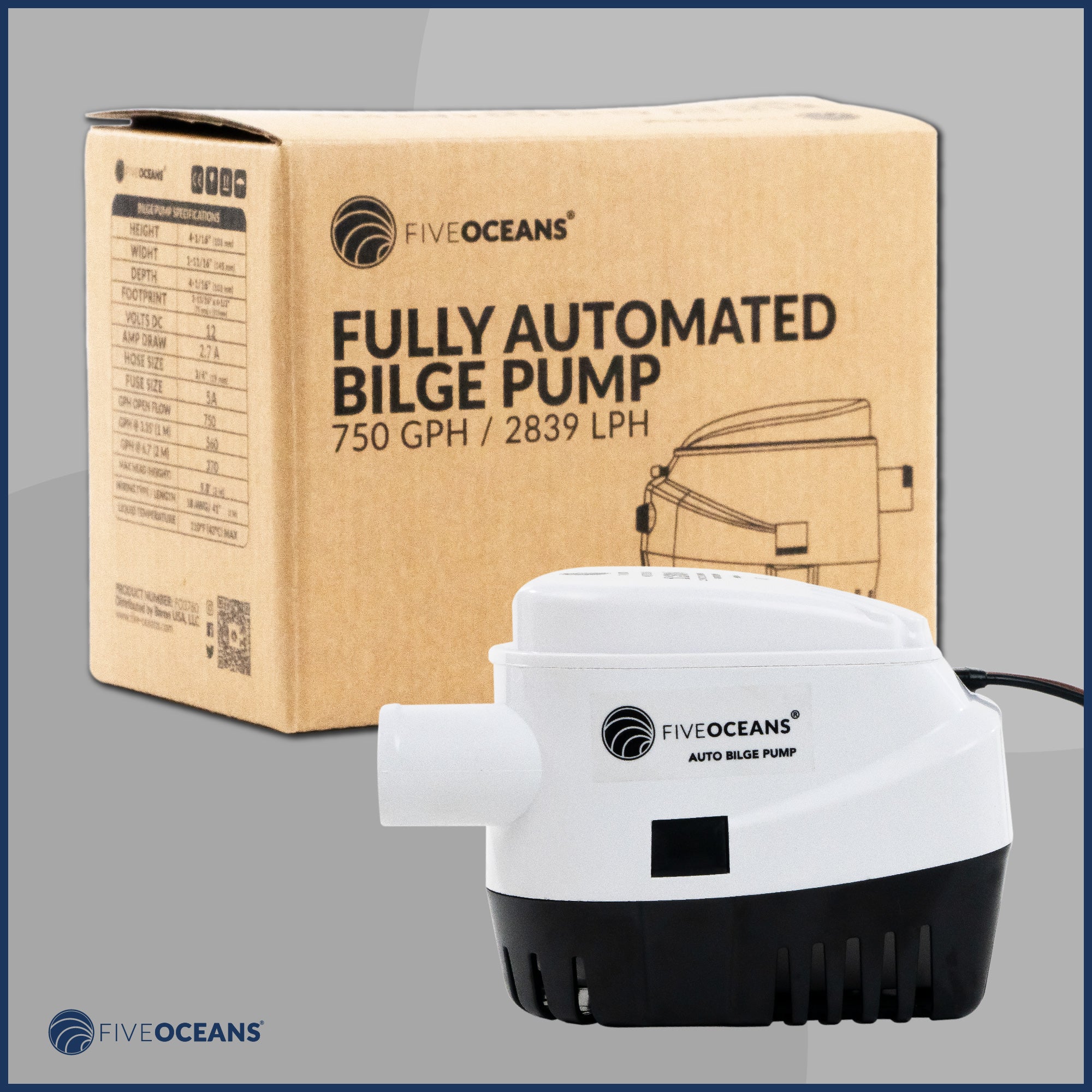 750 GPH / 2839 LPH Automatic Bilge Pump 12v, 3/4" (19mm) Interior Diameter Hose, 41" 18-Gauge Wire - FO3760
---
Product Video:
SPECIFICATIONS: GPH Open Flow: 750 (2839 LPH). GPH @ 3.35 Ft (1 m): 560 (2120 LPH). GPH @ 6.7 Ft (2 m): 370 (1400 LPH). Max Head (Height): 9.8 Ft (3m). Pumps offer increased capacity in keeping with their 3/4" (19mm) discharge outlet. Voltage: 12 VDC. Fuse Size: 5 Amp. Amp Draw: 12.0V @ 2.7 Amps.
FULLY AUTOMATED BILGE PUMP: Bilge pumps feature a water-sensing technology that eliminates the need for a separate float switch. When water enters the bilge and reaches a certain height a sensor turns the pump on. After the water is pumped out, another sensor shuts the pump off.
FEATURES: All-in-one pump & switch - No float switch required. The pump turns on when the water level rises & shuts off when water is removed. Wiring Type 18 AWG, Length: 41" (1m). Liquid Temperature: 110 Degrees F (43 Degrees C) Max.
MEASUREMENTS: Height: 4-1/16" (103mm). Width: 5-11/16" (145mm). Depth: 4-1/16" (103mm). Footprint: 2-15/16 (75mm) x 4-1/2" (115mm).
BENEFITS: Snap-off strainer for easy cleaning. Anti-foiling Impeller. Compact, Efficient, long Life Motors. Ignition Protected. Easy Installation.
PRODUCT NUMBER: FO-3760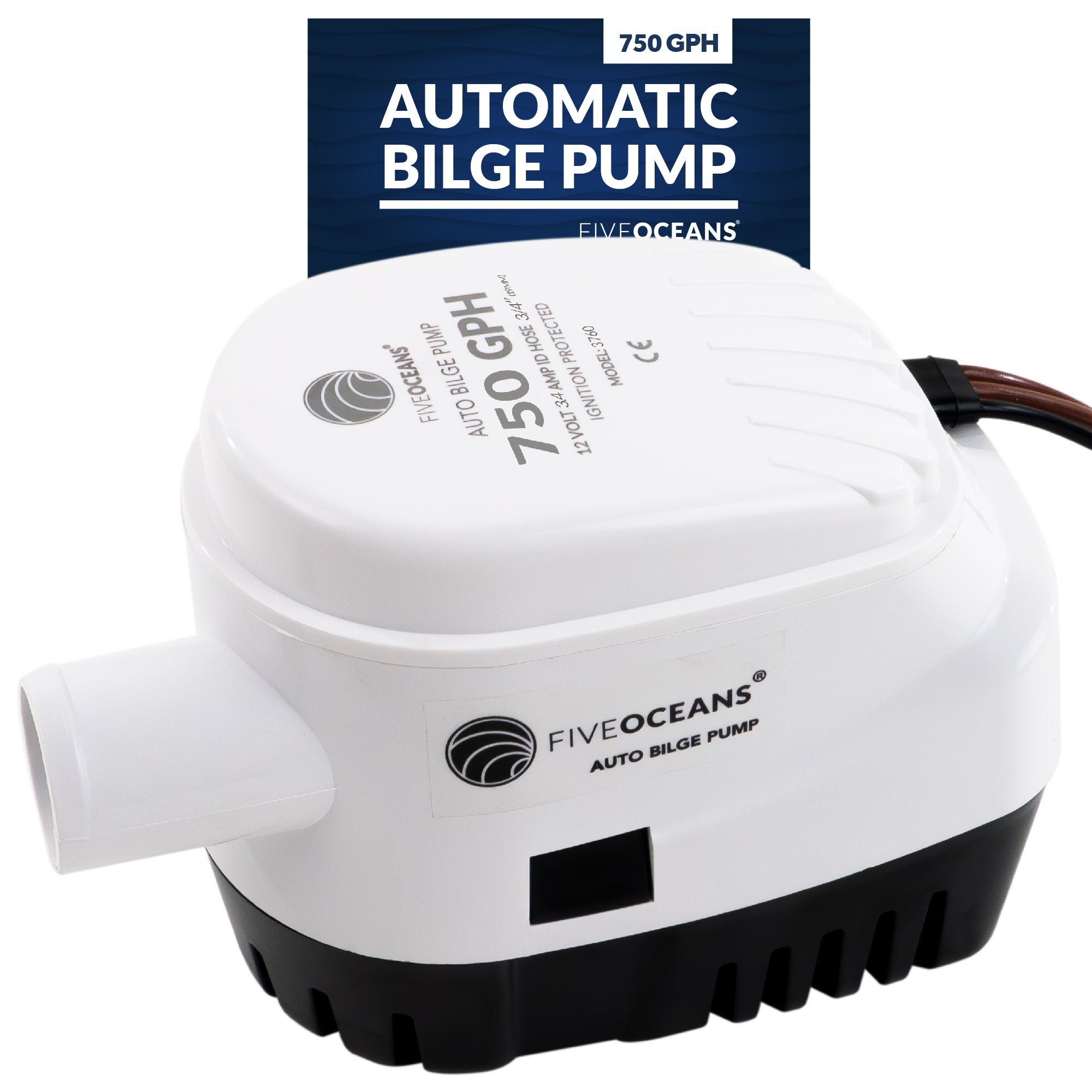 This product has no reviews yet.
This product has no reviews yet.