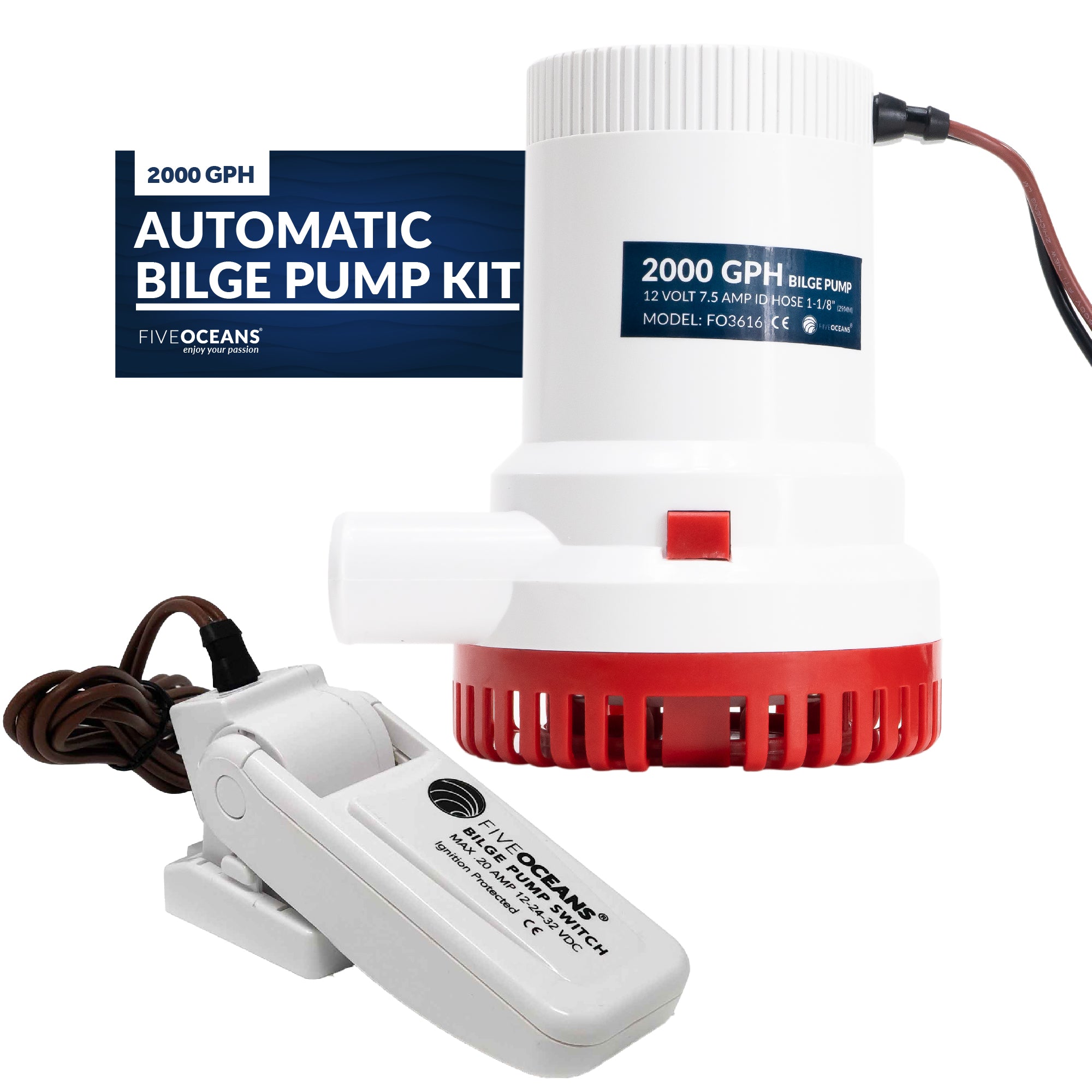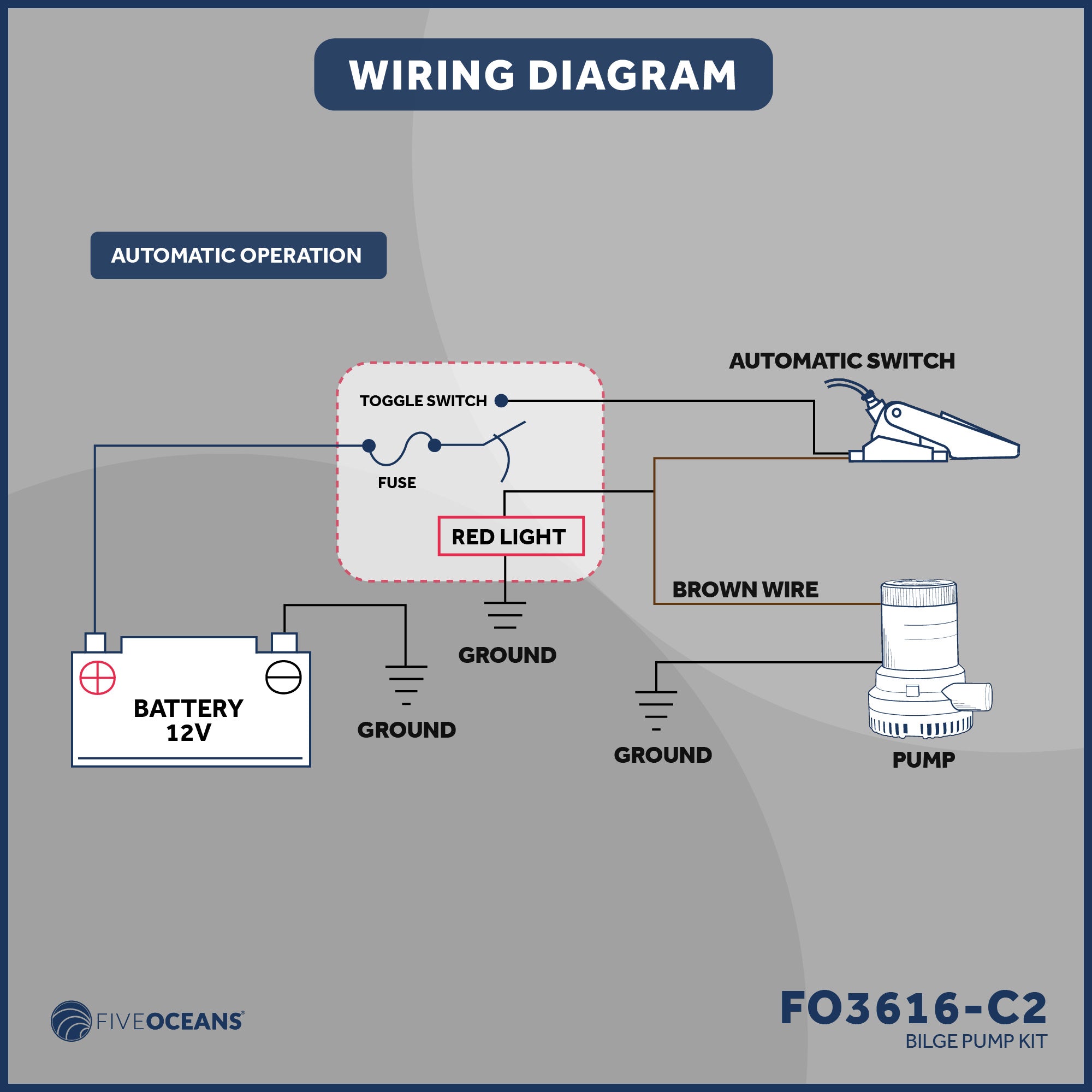 2000 GPH / 7571 LPH Automatic Bilge Pump Kit 12V, 1-1/8" (29mm) Inside Diameter Hose, with Heavy-Duty Float Switch - FO3616-C2
---
BILGE PUMP KIT: Includes 1 Piece of Bilge Pump 2000 GPH / 7571 LPH, Barbed 1-1/8" (29mm) Outlet Diameter, 41" Wire, 12VDC, 1 Piece of 20 Amps Mercury Free Float Switch.
BILGE PUMP: 2000 GPH Bilge Pumps offer standard action activated by a panel or float switch. This Pump Meets CE, RoHS, ISO 8846, and ISO 8849 standards.
BILGE PUMP FEATURES: Entirely Submersible. Stainless steel shaft. Marine grade blocked wiring. Wiring Type 14 AWG, Length: 41" (1m). Liquid Temperature: 110 Degrees F (43 Degrees C) Max.
BILGE PUMP BENEFITS: Snap-off strainer for easy cleaning and maintenance. Anti-Airlock protection. Compact, Efficient, long Life Motors, quiet operation. Ignition Protected.
FLOAT SWITCH: Heavy-Duty Float Switch, Mercury Free and Ignition Protected. Max Amps 12V: 20A. Wire Length: 41" (1m). Wire gauge size: 18AWG.
PRODUCT NUMBER: FO-3616-C2
This product has no reviews yet.
This product has no reviews yet.