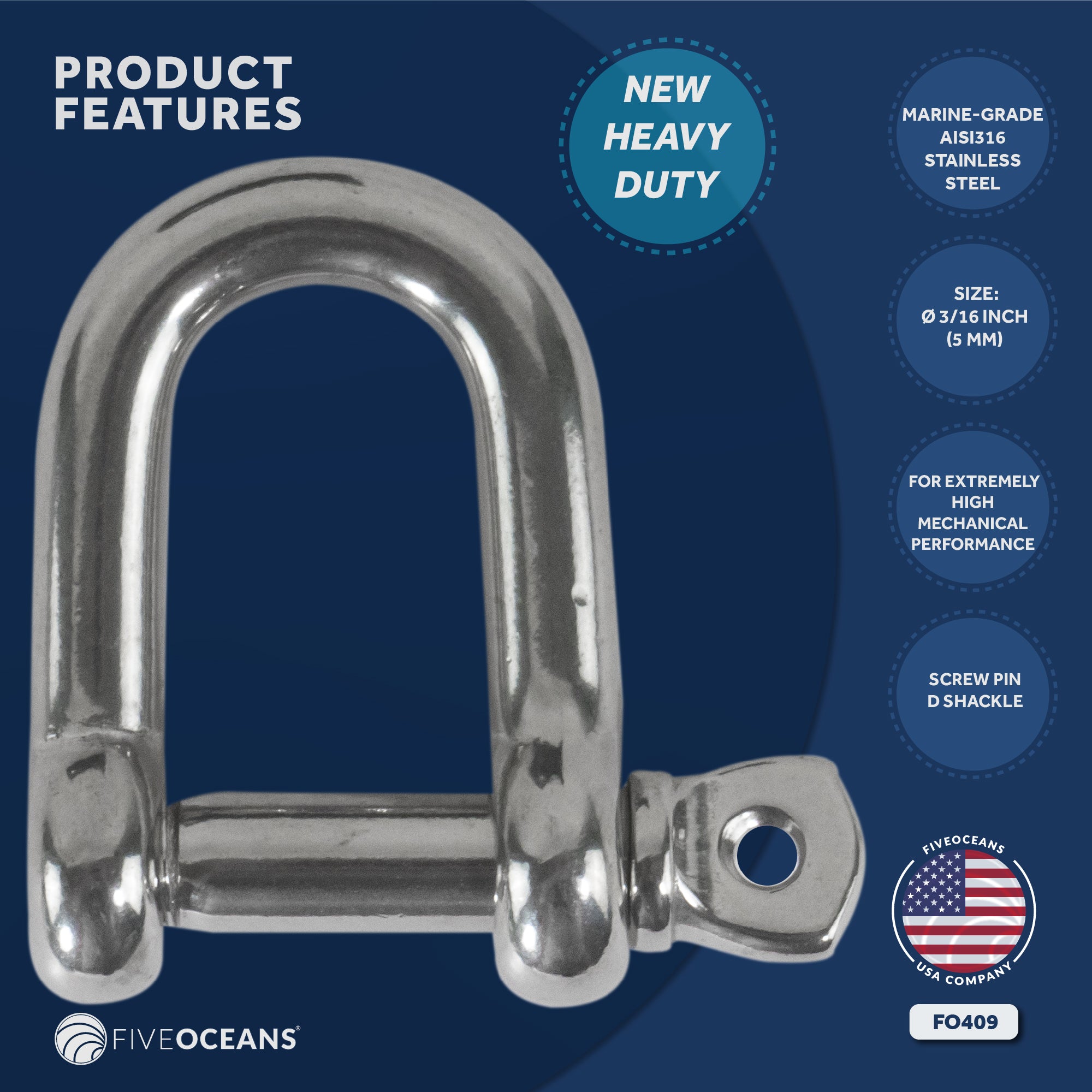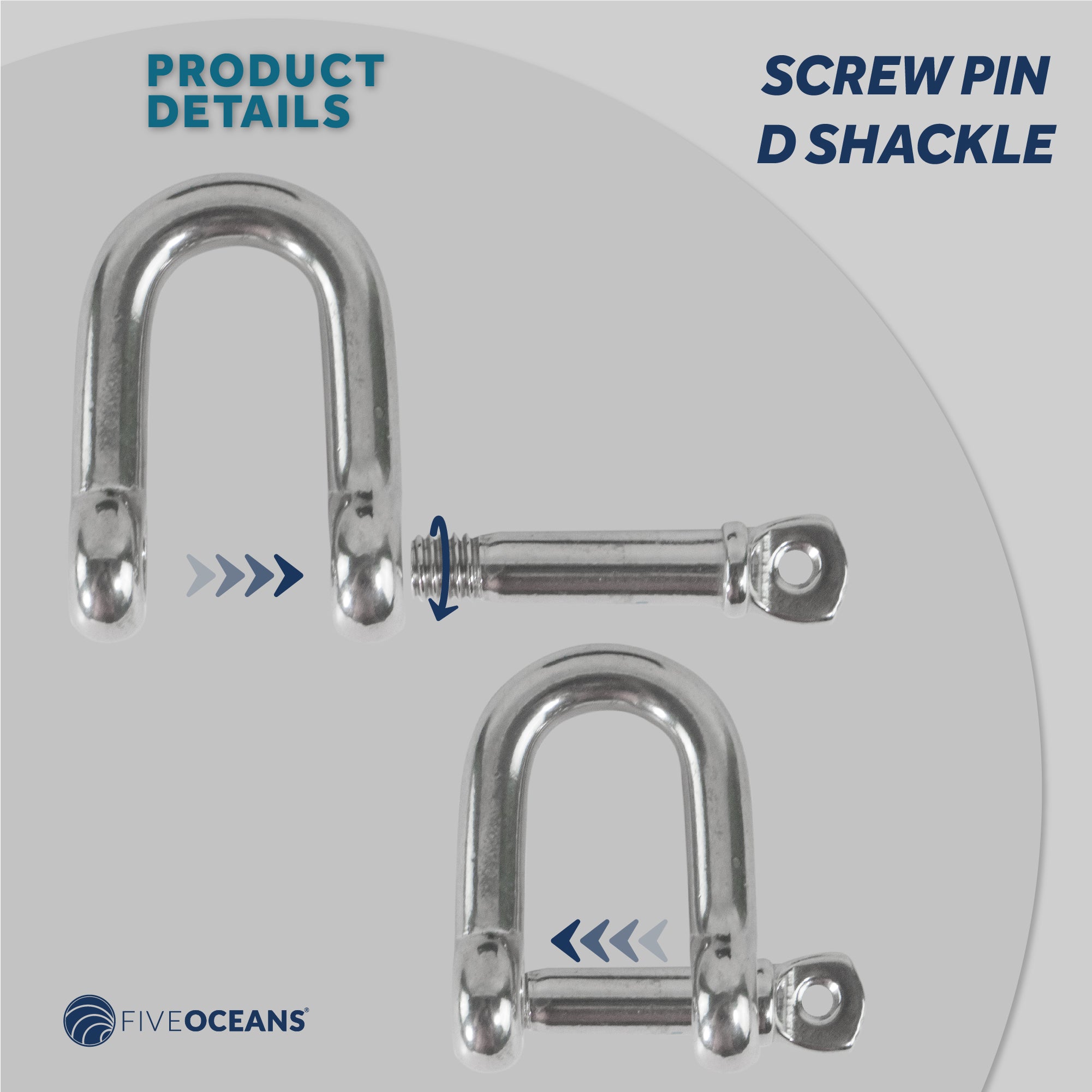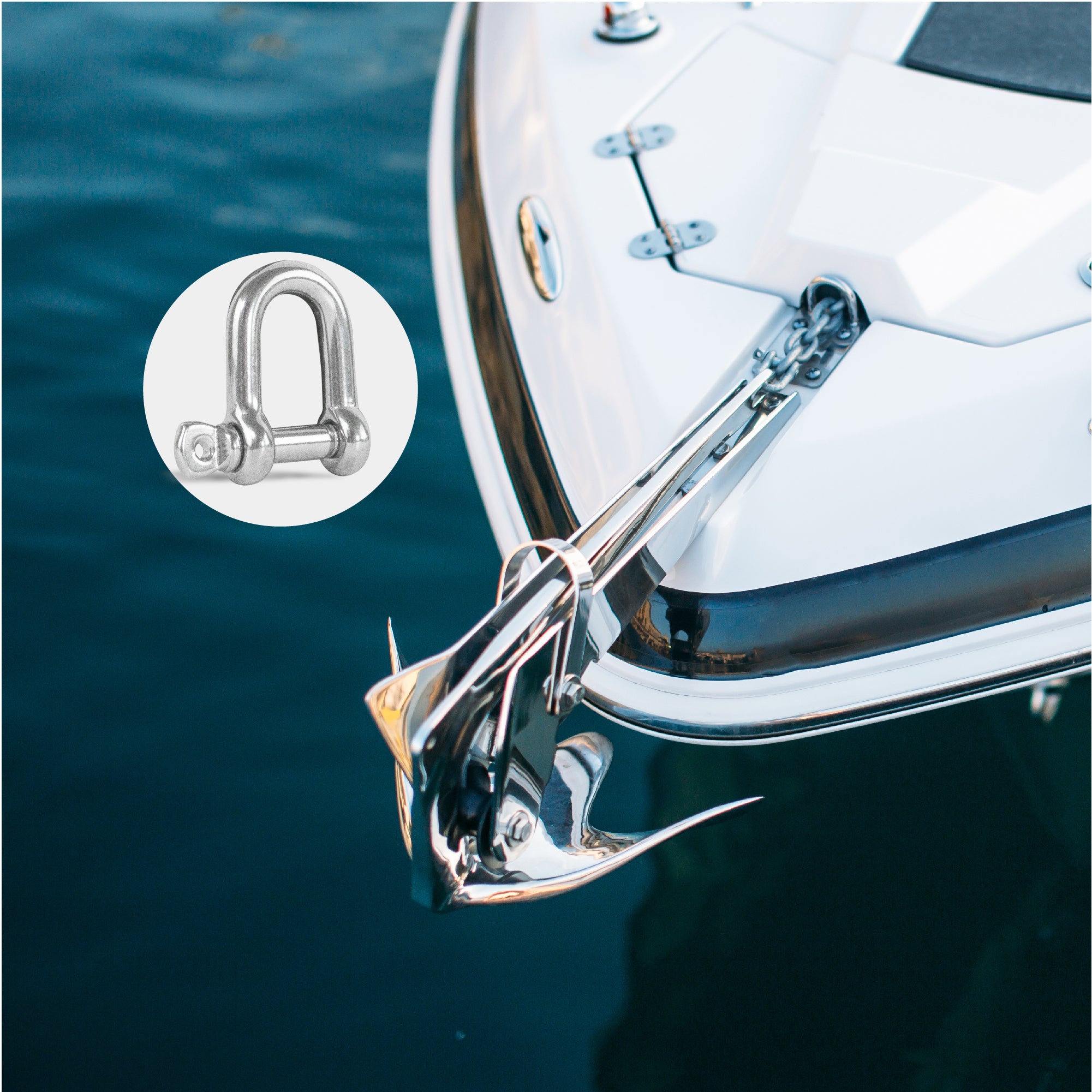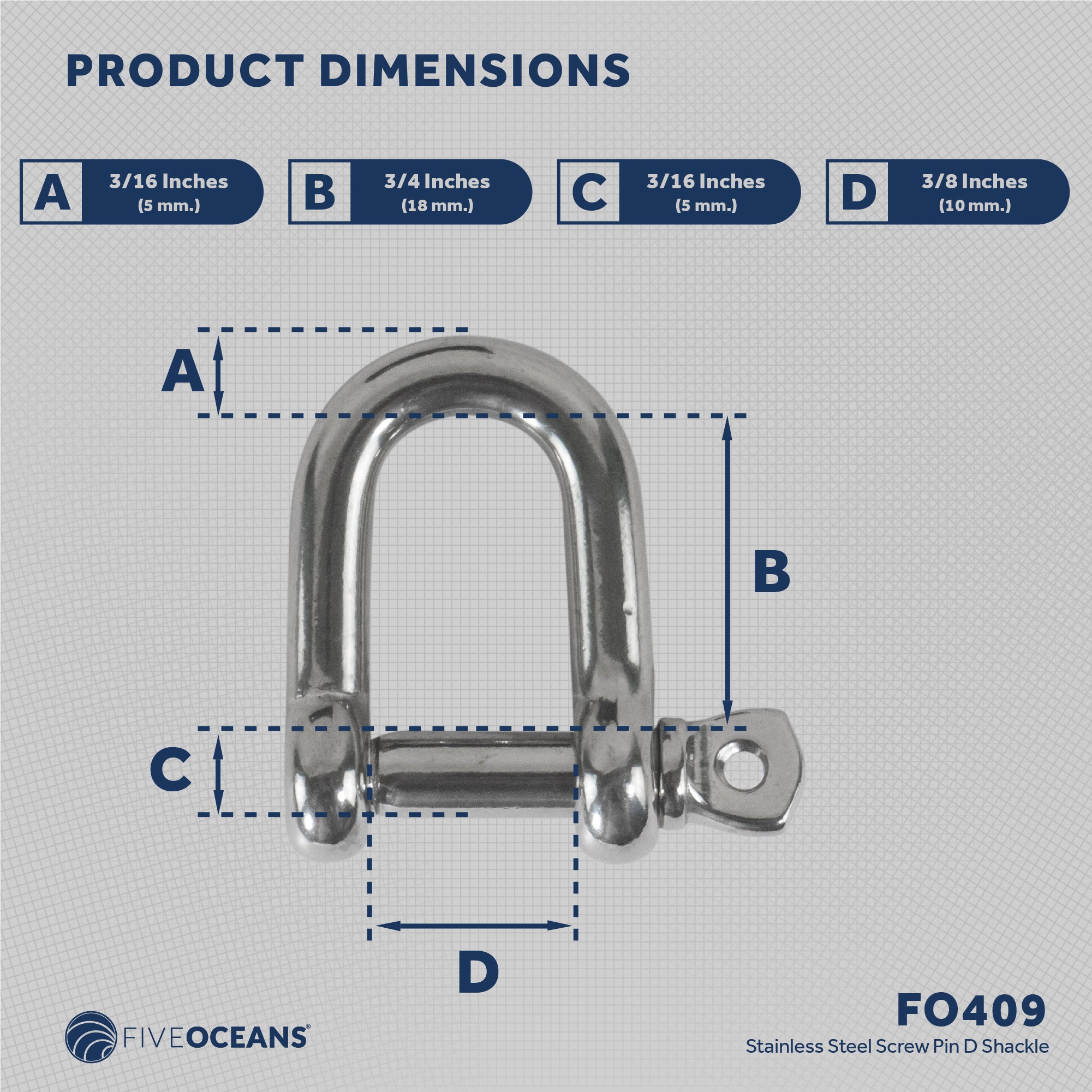 Pin D Shackles, 3/16" Screw, Stainless Steel - FO409
---
Product Video:
Five Oceans shackles are manufactured with great quality, beautiful polish, and smooth contours. Stainless steel ensures that the shape remains intact at loads that meet or exceed the deformation point (unlike cast stainless steel). These "D" shackles are forged from tough stainless steel for extremely high mechanical performance in premier ocean racing and commercial marine applications.
SPECIFICATIONS:
Pin Diameter (A): 3/16 inch (5mm)
Bow Diameter (B): 3/16 inch (5mm)
Jaw Inside (C): 3/8 inch (10mm)
Inside Lenght (D): 3/4 inch (18.41mm)
Working Load Limit (WLL): . Never exceed the working load limit
Material: AISI316 Stainless Steel Highly polished corrosion resistant
IMPORTANT NOTICE: All of our Anchor and Docking products (like Windlasses, Anchors, Anchor Rodes, Anchor Rollers, Dock Lines, Mooring Accessories, Quicklinks, Chains, Shackles and Swivels) are recommended for use under normal weather and sea conditions. In case of extreme circumstances such as hurricanes, etc, the right precautions must be taken.
Five Oceans/Baron USA will not be responsible if the products are used under unusual weather and sea conditions.
PRODUCT NUMBER: FO-409
This product is rated 5.0 of 5.0 stars.
It has received 1 review.
Beautifully made
Used to attach rope to my anchor... nicely made and strong very durable
This product is rated 5.0 of 5.0 stars.
It has received 1 review.