Anchors are essential devices to secure boats, ships, and other watercraft in a fixed position. They are typically used to prevent vessels from drifting due to wind, currents, or tides. Anchors come in various types and sizes, each designed for specific watercraft and conditions. 
The choice of anchor depends on various factors, including the size and type of the vessel, the type of seabed, and weather conditions. Proper anchoring is essential for safety at overnight anchoring or during various activities such as fishing, swimming, or diving. 
Fluke Anchor (Danforth)
The Fluke Anchor, commonly known as the Danforth anchor, is preferred for small to medium-sized boats. It stands out with its two triangular flukes that firmly grip the seabed. This design is particularly effective in sandy or muddy bottoms, providing secure boat anchoring.
SEE COLLECTION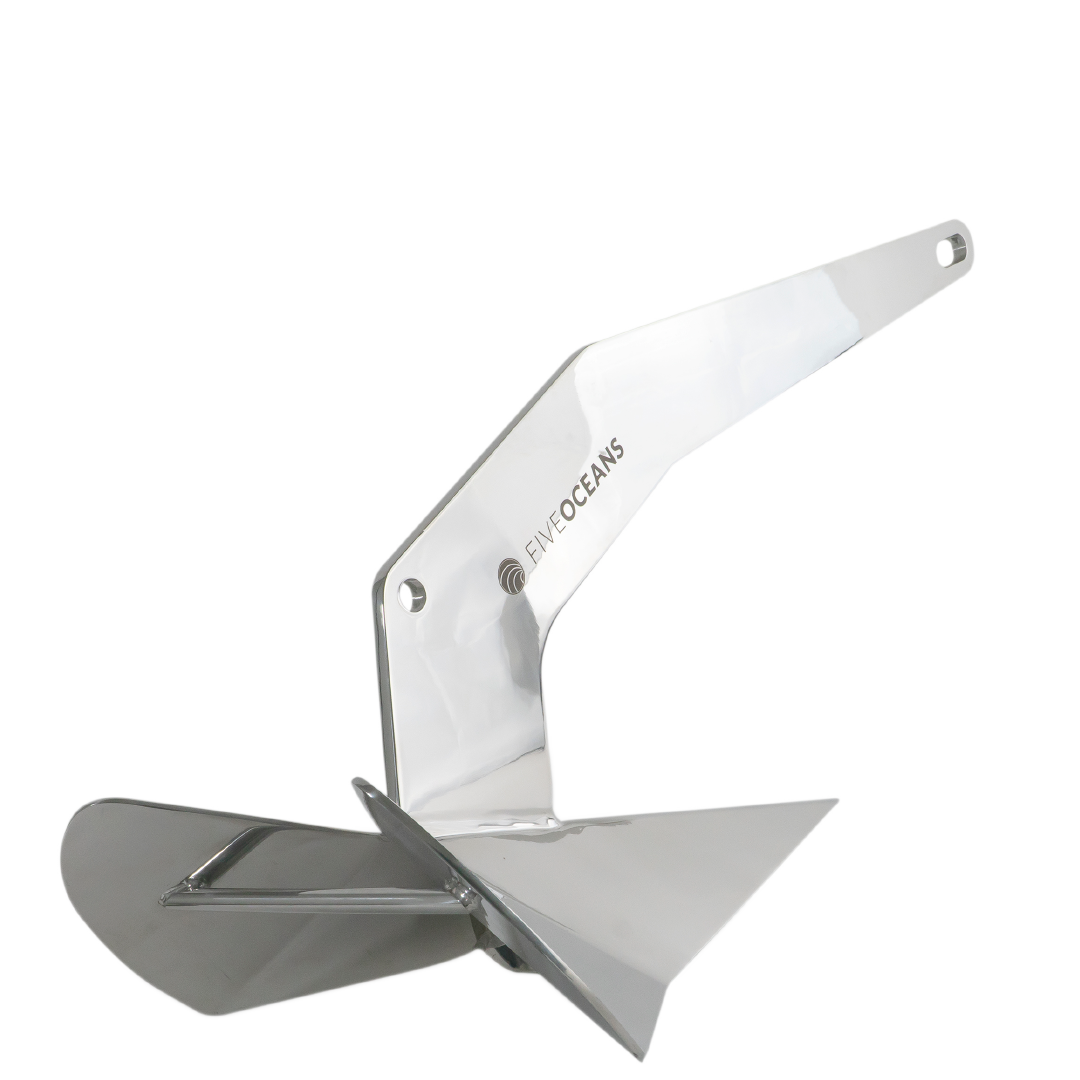 Delta Style Anchor
The Delta Style Anchor is a versatile choice known for its plow-like shape, making it effective in various seabed conditions. Its weighted tip and curved fluke allow it to set quickly and provide a reliable hold, making it a popular choice for larger vessels.
SEE COLLECTION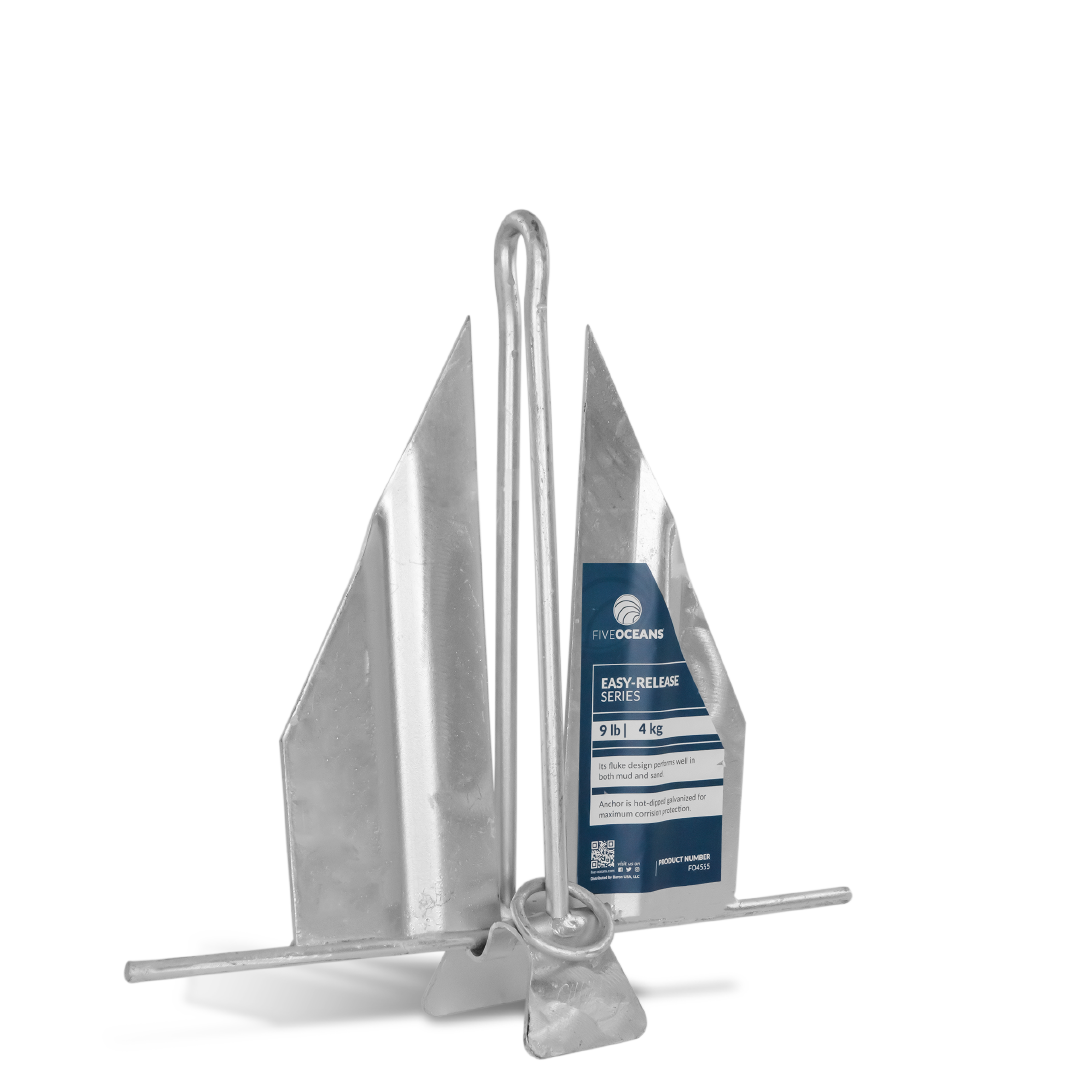 Easy Release Style Anchor
The Easy Release Style Anchor is designed for convenience and quick retrieval. Anchors like the Danforth Style feature hinged flukes, making dislodging from the seabed easy. These anchors are great for boaters, such as anglers, who need to change positions frequently, as they simplify the anchoring process and reduce effort during retrieval.
SEE COLLECTION
Bruce Anchor (Claw Anchor)
The Bruce Anchor, also known as a claw anchor, is known for its versatility in various seabed conditions. Its design offers exceptional holding power, making it a preferred choice among boaters. Whether dealing with sandy, muddy, or mixed bottom types, the Bruce Anchor effectively secures boats and ensures stability in various marine environments.
SEE COLLECTION
Plow Anchor (CQR or Delta)
Plow anchors, including the CQR, are recognized for their curved shape, which enables them to excel in various seabed types. Plow anchors perform reliably. The CQR anchor is a previous version of the Delta. It has a ball joint that allows more movement. High ocean sailors highly desire them.
SEE COLLECTION
Mushroom Anchor
Mushroom anchors have a distinctive rounded shape with a heavy base, making them suitable for small boats, docks, or buoys in calm and sheltered conditions. Their design ensures stability in relatively calm waters. These anchors are used for drift fishing in rivers and lakes.
SEE COLLECTION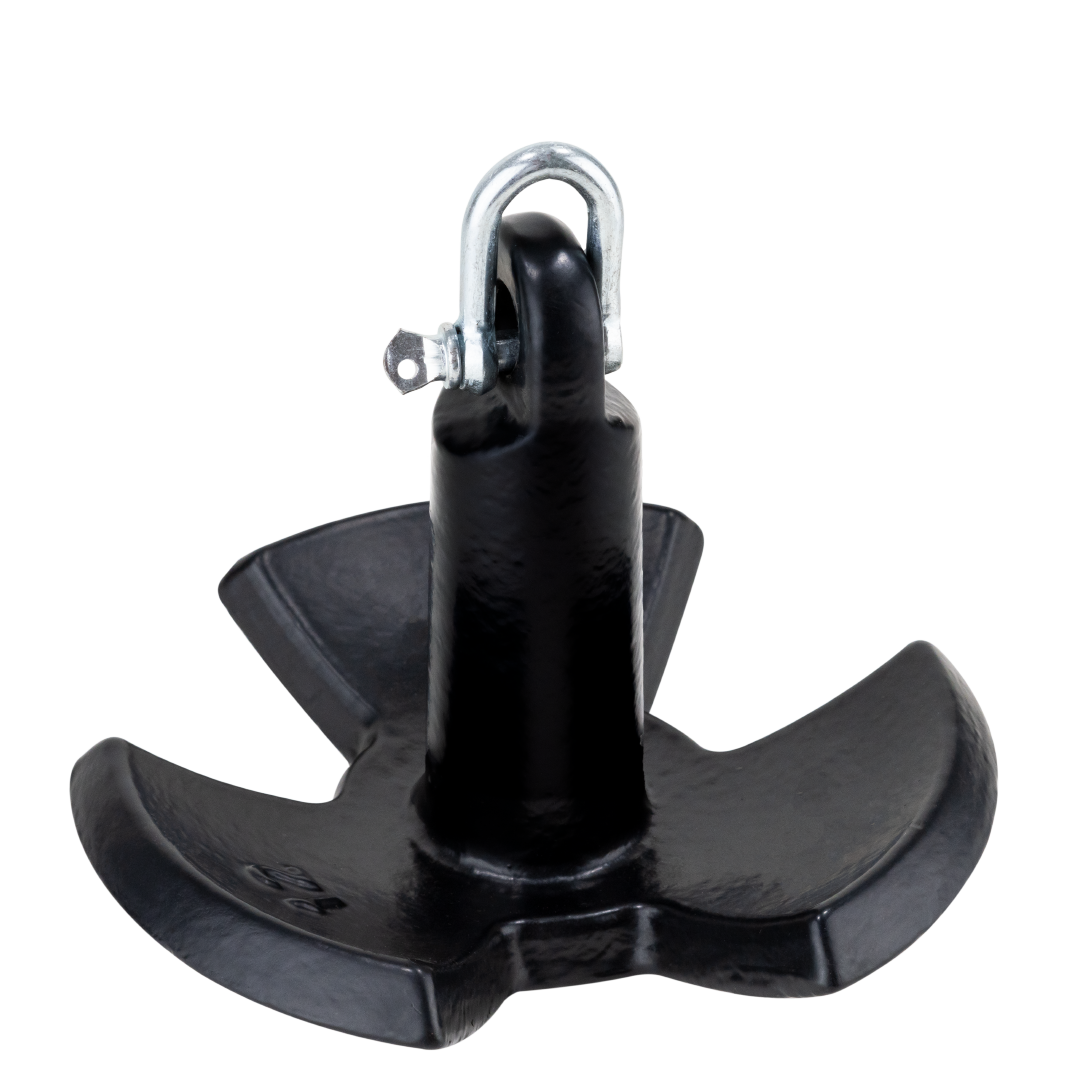 River Anchor
Rivers and streams are specifically designed for flowing water. They often have a flatter and broader design to resist the current's force, providing stable anchoring in swift-moving water. River anchors are essential for boaters navigating rivers and other water bodies with strong currents.
SEE COLLECTION
Selecting the suitable anchor for your boat or ship is a crucial decision, and understanding the various types available is the first step toward safe and reliable anchoring. Whether you need a Fluke Anchor, Plow Anchor, Mushroom Anchor, River Anchor, or Bruce Anchor, choosing the one that suits your vessel's size and the prevailing seabed conditions is essential. To explore these anchor options further and find the right fit for your needs, check out the collections available on our website. Proper anchoring ensures the safety and enjoyment of your maritime adventures, whether a peaceful day on calm waters or a more challenging experience.
Blog posts
View all
When you're out on the water, whether for relaxing activities like swimming, water sports, or simply getting on and off your boat, having the right equipment can make all the difference. Boat ladde...
HOW TO CHOOSE THE RIGHT ANCHOR
Anchors are essential devices used to secure boats, ships, and other watercraft in a fixed position. They are typically used to prevent vessels from drifting due to wind, currents, or tides. Anchor...