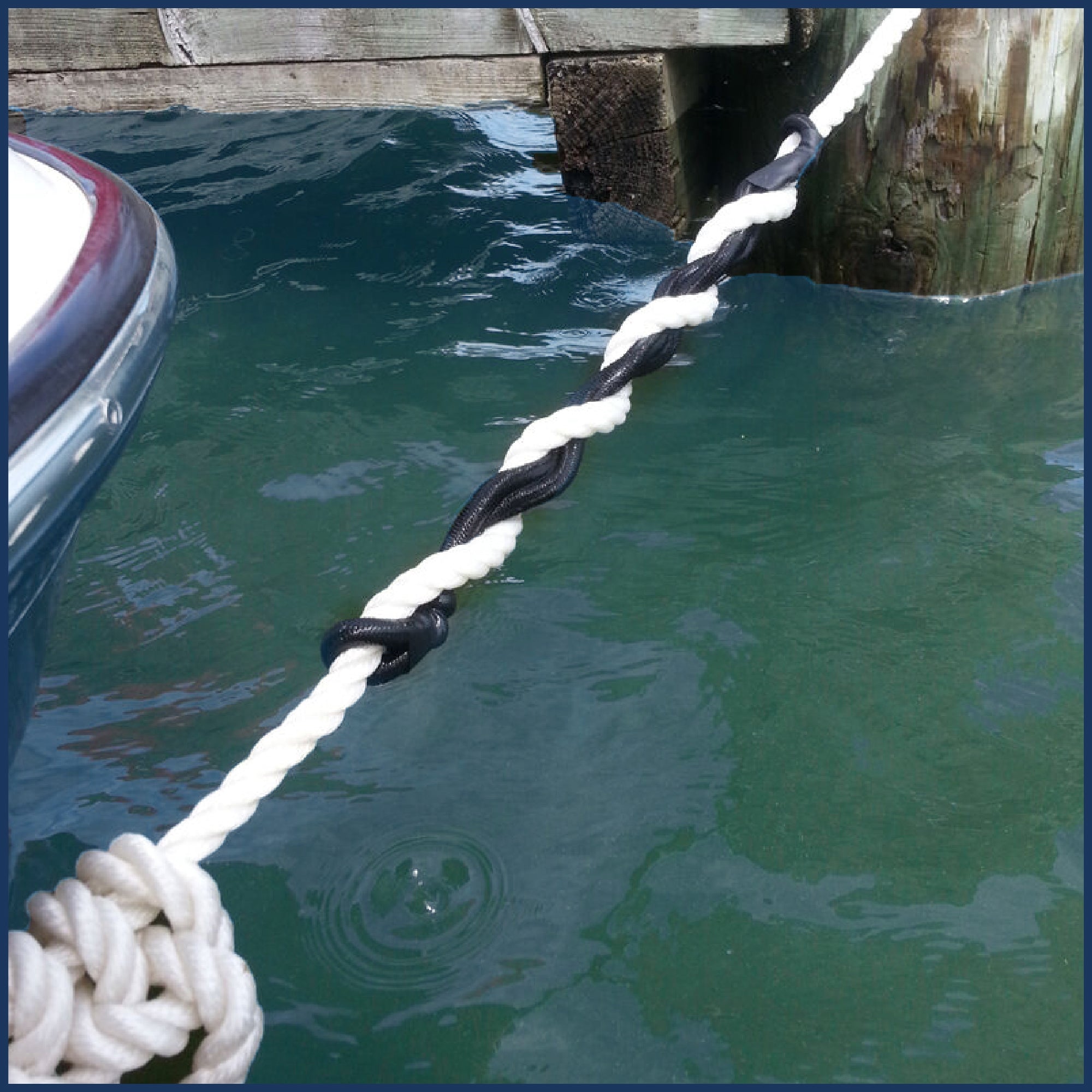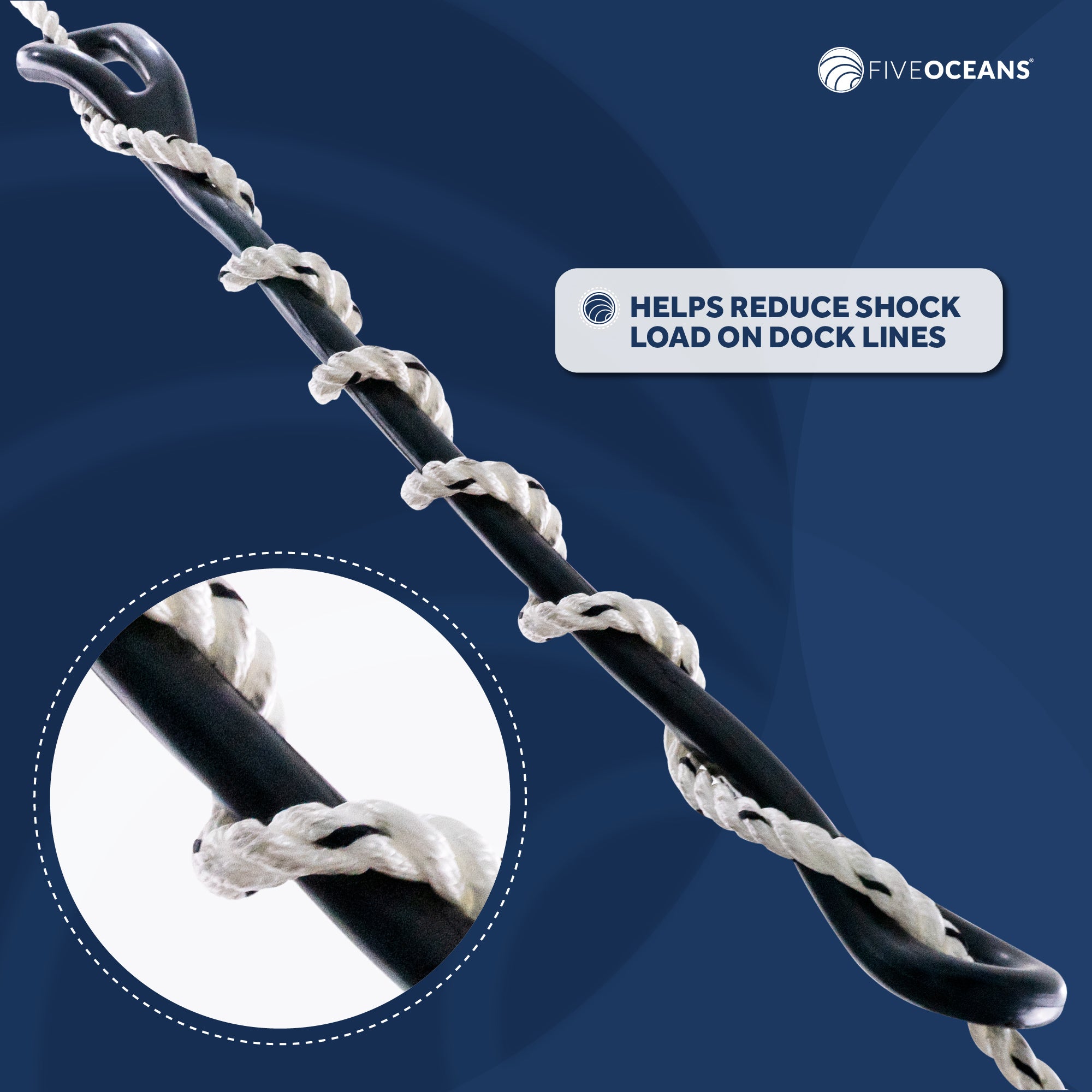 Boat Rubber Mooring Snubber, 28-1/2" - FO102
---
Product Videos:
Five Oceans heavy-duty elastic rubber mooring snubbers stretch to absorb shock loads on dock lines. Can be attached without knots or hardware. Ideal for sailing boats to help reduce the load on the dock line, as well as prevent mooring line breakage due to sudden jolting and excess stretching. Resilience can be easily adjusted by wrapping more or less lines around it. Provides your boat maximum protection against the stress caused by wind, waves, and wakes.
Note:
The dock line feeds through an eye on one end of the snubber, then wraps around the snubber a few times before leading through the eye at the other end. These lines snubbers are meant to absorb the shock of a quick stop as the boat shifts with wind or current.
SPECIFICATIONS:
Length: 28-1/2 inches (724mm)
Diameter: 3/4 inches (19mm)
Material: Elastic Rubber
IMPORTANT NOTICE: All of our Anchor and Docking products (like Windlasses, Anchors, Anchor Rodes, Anchor Rollers, Dock Lines, Mooring Accessories, Quicklinks, Chains, Shackles and Swivels) are recommended for use under normal weather and sea conditions. In case of extreme circumstances such as hurricanes, etc, the right precautions must be taken.
Five Oceans/Baron USA will not be responsible if the products are used under unusual weather and sea conditions.
PRODUCT NUMBER: FO102
This product is rated 5.0 of 5.0 stars.
It has received 1 review.
Nice at a good price
So far These seem to work well
This product is rated 5.0 of 5.0 stars.
It has received 1 review.